Take Me To:
OUTSTANDING BOOKS OF THE YEAR
REGIONAL & EBOOK MEDALISTS
AWARDS MERCHANDISE STORE
MEDALIST AND PRESS PAGE
MEDALIST BOOKSTORE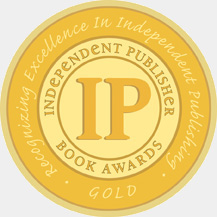 The "IPPY" Awards, launched in 1996, are designed to bring increased recognition to the deserving but often unsung titles published by independent authors and publishers. Established as the first awards program open exclusively to independents, over 3,000 "IPPYs" have been awarded to authors and publishers around the world.
Independent Publisher on Instagram
Feature
2017 Independent Publisher Book Awards National Medalists
Congratulations and sincere thanks to the independent authors and publishers who participated in our 21st annual, 2017 Independent Publisher Book Awards contest.
Here are the gold, silver and bronze medalists in our 83 National categories. For the Regional, E-Book, and Outstanding category medalists, click the links below.
This year's contest drew almost exactly 5,000 entries from 49 U.S. states and the District of Columbia, 7 Canadian provinces, 7 Australian territories, and 29 other countries around the world. Winning books represent 43 U.S. states and D.C., all 7 of the Canadian provinces, 6 of the Australian territories, and 15 other countries. The IPPYs truly are a world-wide phenomenon!
Thanks to all for your participation and congratulations to the medalists!
PRESS & MEDALIST PAGE / REGIONAL & EBOOK MEDALISTS
---
National Results
1. Fine Art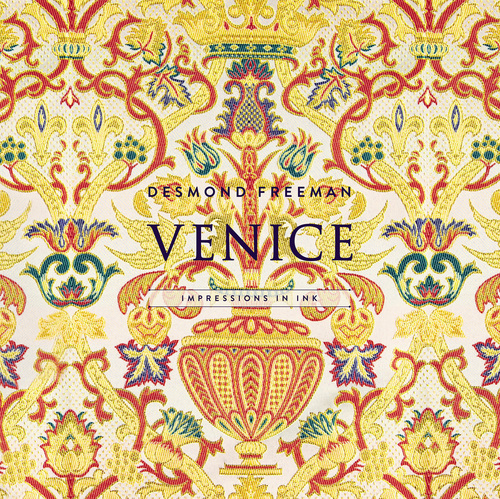 GOLD: Venice: Impressions in Ink, by Desmond Freeman (Desmond Freeman Fine Arts)
SILVER (tie): Seduction: Japan's Floating World - The John C. Weber Collection, by Laura W. Allen (Asian Art Museum)
Georgia O'Keeffe - At Home in the Wonderful Nothing: Watercolors 1916-1918, by Amy Von Lintel (Radius Books/Georgia O'Keeffe Museum)
BRONZE: Richard Diebenkorn: The Sketchbooks Revealed, Edited by the Cantor Arts Center (Stanford University Press)
---
2. Performing Arts (Music/Dance/Cinema/Theater)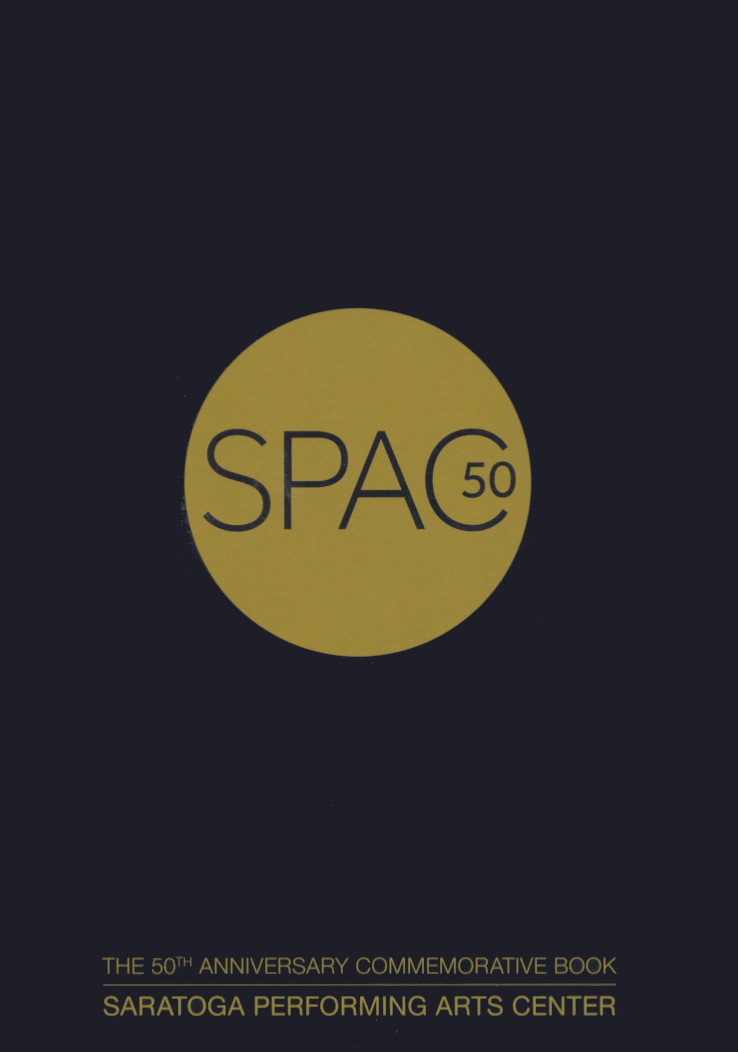 GOLD: SPAC 50: Celebrating Fifty Years of the Saratoga Performing Arts Center, Tracy Strann, Executive Editor; Field Horne, Editor; David Perry, Creative Director and Design (SPAC)
SILVER: Sticking It Out: From Juilliard to the Orchestra Pit, a Percussionist's Memoir, by Patti Niemi (ECW Press)
BRONZE: Alive with the Dead: A Fly on the Wall with a Camera, by Susana Millman (Self-Published)
---
3. Photography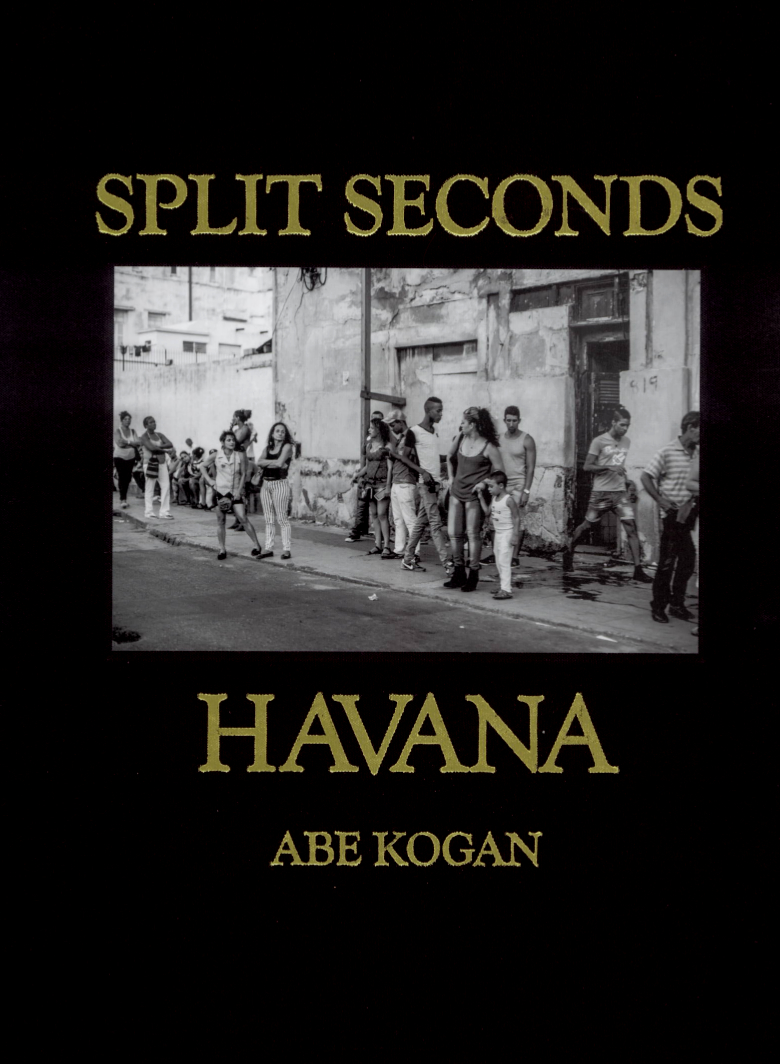 GOLD: (tie): Split Seconds Havana, by Abe Kogan (Split Seconds)
Sacred Nature: Life's Eternal Dance, by Jonathan & Angela Scott (HPH Publishing)
SILVER: Photography in My Bones: Half a Century of Images, by Frank Barnett (Barnett & Solomon)
BRONZE: Pure Quill: Photographs by Barbara Van Cleve, by Susan Hallsten McGarry (Fresco Books)
---
4. Architecture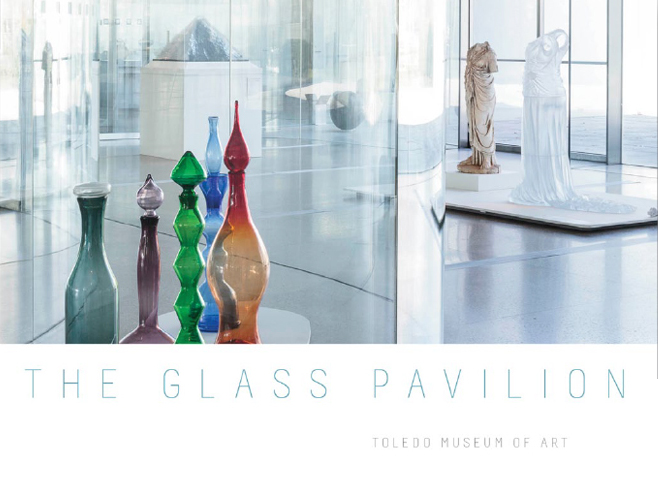 GOLD: The Glass Pavilion, by Jutta-Annette Page, Richard H. Putney, Katerina Ruedi Ray (Toledo Museum of Art)
SILVER: Dream of Venice Architecture, introduction by Richard J. Goy; photography by Riccardo De Cal (Bella Figura Publications)
BRONZE: The Slate Roof Bible: Everything You Need to Know About the World's Finest Roof, 3rd Edition, By Joseph Jenkins (Joseph Jenkins Inc.)
---
5. Contemporary Fiction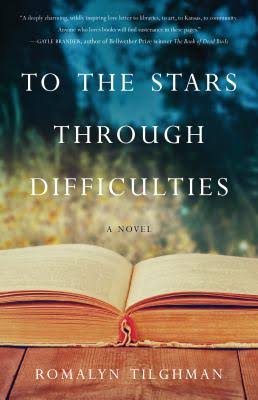 GOLD: To the Stars Through Difficulties, by Romalyn Tilghman (She Writes Press)
SILVER (tie): Start with the Backbeat, by Garinè B. Isassi (She Writes Press)
After Drowning, by Valerie Mills-Milde (Inanna Publications)
BRONZE: The iCandidate, by David and Michelle Gardner (Immediate Books)
---
6. Literary Fiction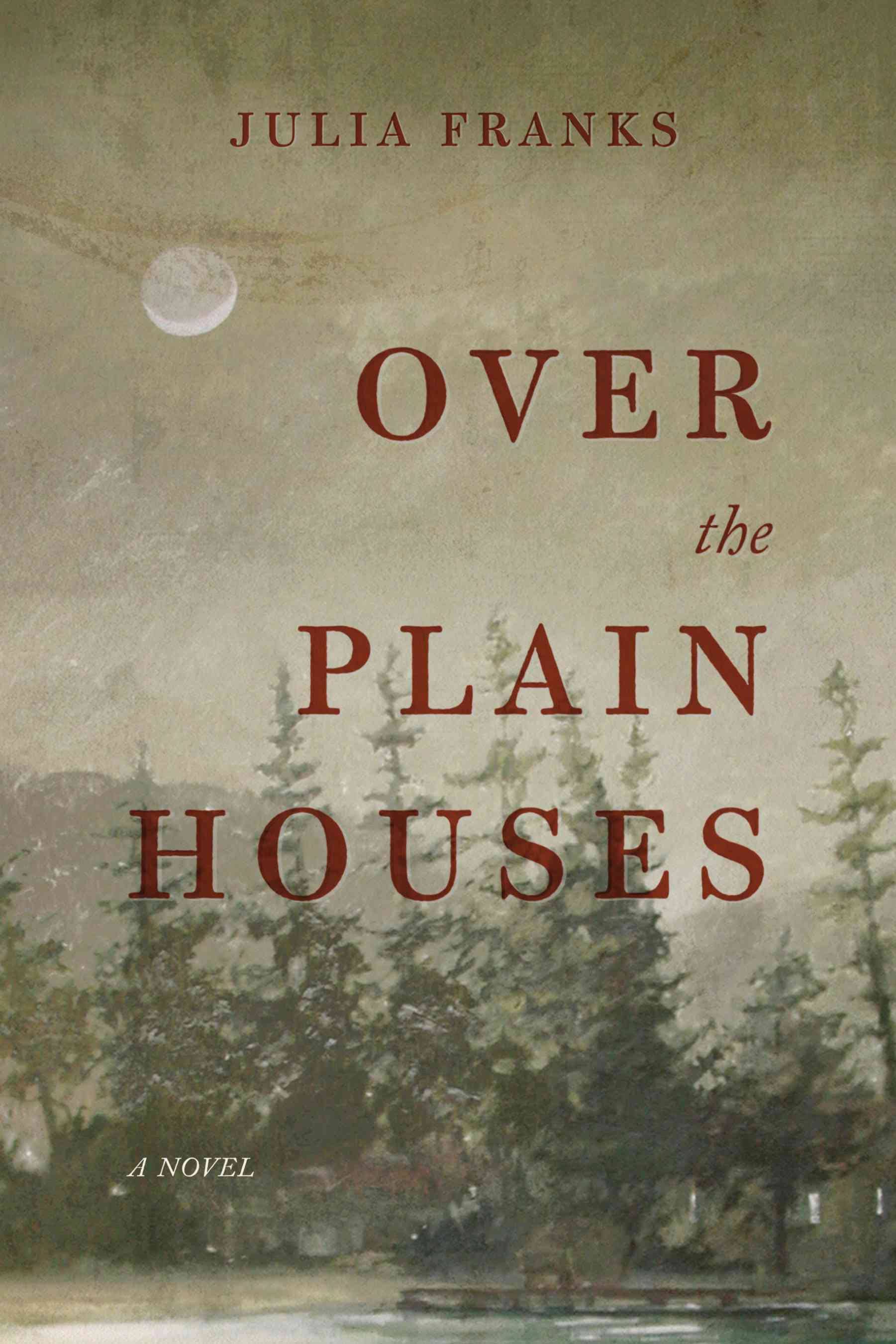 GOLD (tie):​ ​Nine​ ​Island,​ ​by​ ​Jane​ ​Alison​ ​(Catapult)
Over​ ​the​ ​Plain​ ​Houses,​ ​by​ ​Julia​ ​Franks​ ​(Hub​ ​City​ ​Press)
SILVER: The​ ​Minotaur​ ​Takes​ ​His​ ​Own​ ​Sweet​ ​Time,​ ​by​ ​Steven​ ​Sherrill​ ​(John​ ​F.​ ​Blair,​ ​Publisher)
BRONZE​ ​(tie):​ ​The​ ​Evenings,​ ​by​ ​Gerard​ ​Reve​ ​(Pushkin​ ​Press)
Renato​ ​After​ ​Alba,​ ​by​ ​Eugene​ ​Mirabelli​ ​(McPherson​ ​&​ ​Company)
---
7. Short Story Fiction
GOLD: The Grass Labyrinth: Stories, by Charlotte Holmes (BkMk Press)
SILVER (tie): No Landscape Lasts Forever: Collected Stories, by Amber Colleen Hart (Excalibur Press)
They Could Live with Themselves: Linked Stories, by Jodi Paloni (Press 53)
BRONZE: Here Among Strangers, by Serena Crawford (Willow Springs Books & Lost Horse Press)
---
8. Anthologies
GOLD: Good Girls Marry Doctors: South Asian American Daughters on Obedience and Rebellion, edited by Piyali Bhattacharya, (Aunt Lute Books)
SILVER: Ten Canadian Writers in Context, by Marie Carrière, Curtis Gillespie, & Jason Purcell, Editors (University of Alberta Press)
BRONZE: (R)evolution: The Girls Write Now Anthology, by Girls Write Now (She Writes Press)
---
9. Juvenile Fiction
GOLD: The Secret of Goldenrod, by Jane O'Reilly (Lerner Publishing Group)
SILVER: Child of the Cloud: Pie Rats, Book 5, by Cameron Stelzer (Daydream Press)
BRONZE (tie): The Tails of Ae'tann: A Sunset Story, by Jeren Jordin Oliver (Five-A Alliance Limited)
The Scrub, by James Norton (James Norton Books)
---
10. Young Adult Fiction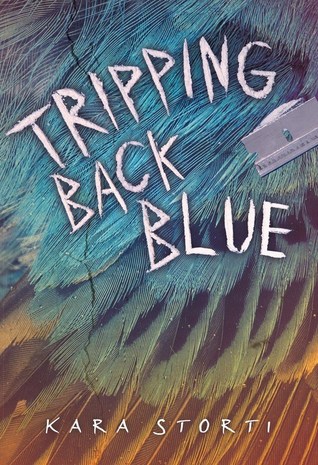 GOLD (tie): Tripping Back Blue, by Kara Storti (Carolrhoda Lab)
Black Flowers, White Lies, by Yvonne Ventresca (Sky Pony Press)
SILVER: Girl of Fire: The Expulsion Project Book One, by Norma Hinkens (Dunecadia Publishing)
BRONZE: The Abyss Surrounds Us, by Emily Skrutskie (Flux Books)
---
11. Fantasy
GOLD: The Alchemists Council, by Cynthea Masson (ECW Press)
SILVER: The Conjurers, by David Waid (Deadlock Publishing)
BRONZE: Through the Deep Forest, by Russell C. Connor (Dark Filament Books)
---
12. Science Fiction
GOLD: Cyber World: Tales of Humanity's Tomorrow, edited by Jason Heller and Joshua Viola (Hex Publishers)
SILVER: Barren Waters, by Julia Shupe (CreateSpace)
BRONZE: Ishtaq: The Second Vial, by Thomas G Fournier (TGF Publishing)
---
13. Gay/Lesbian/Bi/Trans Fiction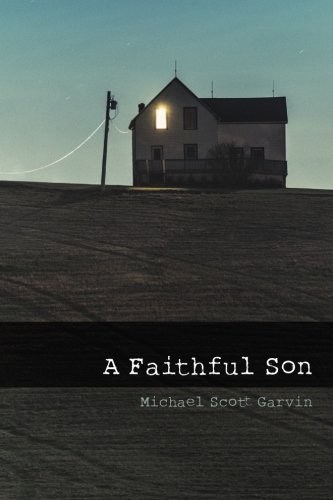 GOLD: A Faithful Son, by Michael Scott Garvin (CreateSpace)
SILVER: Juliet Takes a Breath, by Gabby Rivera (Riverdale Avenue Books)
BRONZE (tie): The Pink Bus, by Christopher Kelly (Lethe Press)
Coping with Ash, by Michael Scott Curnes (Inkwater Press)
---
14. Historical Fiction
GOLD:​ ​Margaret​ ​the​ ​First,​ ​by​ ​Danielle​ ​Dutton​ ​(Catapult)
SILVER:​ ​House​ ​of​ ​Blazes,​ ​by​ ​Dietrich​ ​Kalteis​ ​(ECW​ ​Press)
BRONZE​ ​(tie):​ ​Tiger​ ​Pelt,​ ​by​ ​Annabelle​ ​Kim​ ​(Leaf​ ​Land)
The​ ​Judgment,​ ​by​ ​D.J.​ ​Niko​ ​(Medallion)
---
15. Military/Wartime Fiction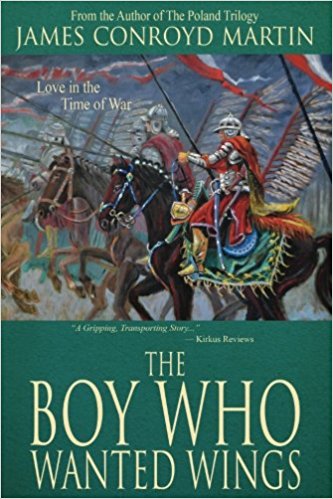 GOLD: The Boy Who Wanted Wings, by James Conroyd Martin (Hussar Quill Press)
SILVER: War, Spies & Bobby Sox: Stories About World War II At Home, by Libby Fischer Hellman (The Red Herrings Press)
BRONZE: How Fast Can You Run: A Novel Based on the Life of Michael Majok Kuch, by Harriet Levin Millan (Harvard Square Editions)
---
16. Horror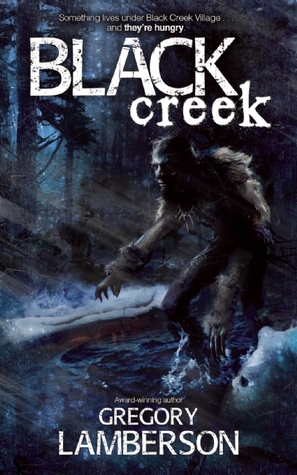 GOLD: Black Creek, by Gregory Lamberson (Medallion Press)
SILVER: The Cowboy and the Vampire: The Last Sunset, by Clark Hays and Kathleen McFall (Pumpjack Press)
BRONZE: Ophelia, Alive: A Ghost Story, by Luke T. Harrington (Post Mortem Press)
---
17. Multicultural Fiction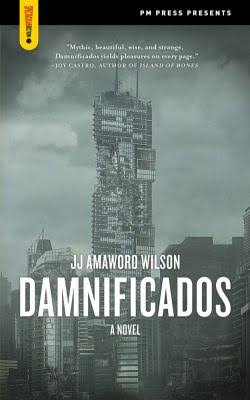 GOLD: Damnificados, by J.J. Amaworo Wilson (PM Press)
SILVER: The Land South of the Clouds, by Genaro Kỳ Lý Smith (University of Louisiana at Lafayette Press)
BRONZE: The Perfect Find, by Tia Williams (Brown Girl Books)
---
18. Multicultural Fiction – Juv-Young Adult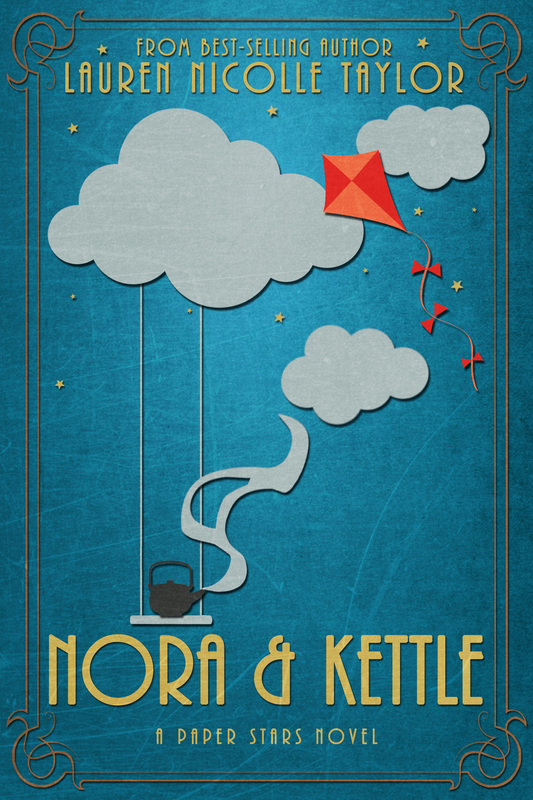 GOLD: Nora & Kettle, by Lauren Nicolle Taylor (Clean Teen Publishing)
SILVER: Dear Miss Karana, by Eric Elliott (Heyday)
BRONZE: Monkey's Wedding, by Rossandra White (Mindola Press)
---
19. Mystery/Cozy/Noir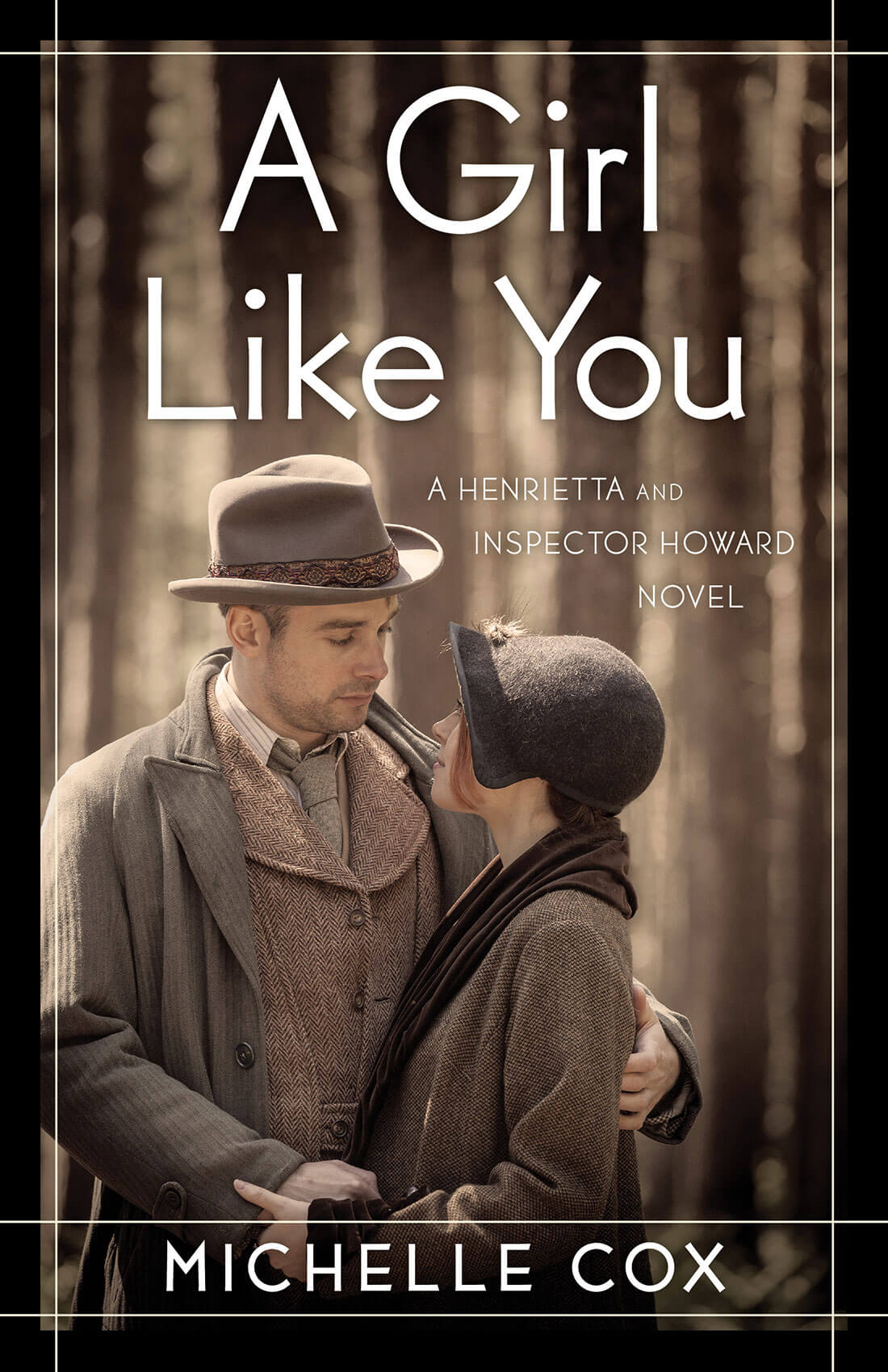 GOLD:​ ​A​ ​Girl​ ​Like​ ​You:​ ​A​ ​Henrietta​ ​and​ ​Inspector​ ​Howard​ ​Novel,​ ​by​ ​Michelle​ ​Cox​ ​(She​ ​Writes​ ​Press)
SILVER:​ ​Delivering​ ​the​ ​Truth:​ ​A​ ​Quaker​ ​Midwife​ ​Mystery,​ ​by​ ​Edith​ ​Maxwell​ ​(Midnight​ ​Ink/Llewellyn)
BRONZE:​ ​Quiet​ ​Neighbors,​ ​by​ ​Catriona​ ​McPherson​ ​(Midnight​ ​Ink/Llewellyn)
---
20. Suspense/Thriller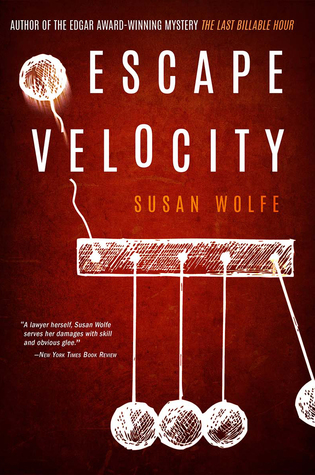 GOLD: Escape Velocity, by Susan Wolfe (Steelkilt Press)
SILVER: The Rum Runner, by Dannal Newman (Arctic Fire Press)
BRONZE: Bishop's War, by Rafael Amadeus Hines (Self-Published)
---
21. Religious Fiction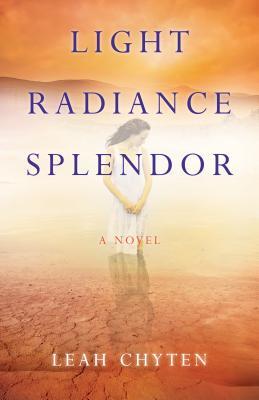 GOLD: Light Radiance Splendor, by Leah Chyten (She Writes Press)
SILVER: Foy: On the Road to Lost, by Gordon Atkinson (Material Media)
BRONZE: Danya: A Woman of Ancient Galilee, by Anne McGivern (WOW! Press)
---
22. Romance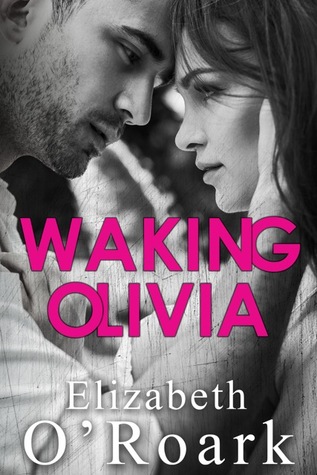 GOLD: Waking Olivia, by Elizabeth O'Roark (Self-Published)
SILVER: Longbourn's Songbird, by Beau North (Meryton Press)
BRONZE: Caught Up in RAINE, by L.G. O'Connor (Collins-Young Publishing)
---
23. True Crime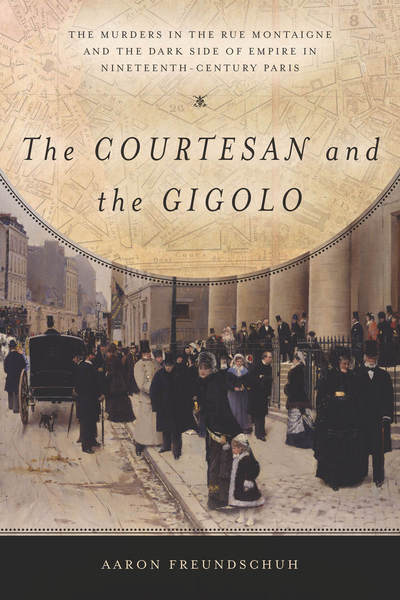 GOLD: The Courtesan and the Gigolo: The Murders in the Rue Montaigne and the Dark Side of Empire in Nineteenth - Century Paris, by Aaron Freundschuh (Stanford University Press)
SILVER: Revolution's End: The Patty Hearst Kidnapping, Mind Control, and the Secret History of Donald Defreeze and the SLA, by Brad Schreiber (Skyhorse Publishing)
BRONZE: The Last Master Outlaw: How He Outfoxed the FBI Six Times, But Not a Cold Case Team, by Thomas J. Colbert and Tom Szollosi (Jacaranda Roots Publishing)
---
24. Urban Fiction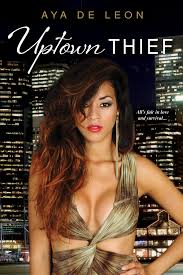 GOLD: Uptown Thief, by Aya de León (Kensington Publishing)
SILVER: Smoke's Screen, by William R. Jones (Self-Published)
BRONZE: Gypsy Lane: A Love Drama, by Vernard Dorsey (Vdor Innovations)
---
25. Visionary Fiction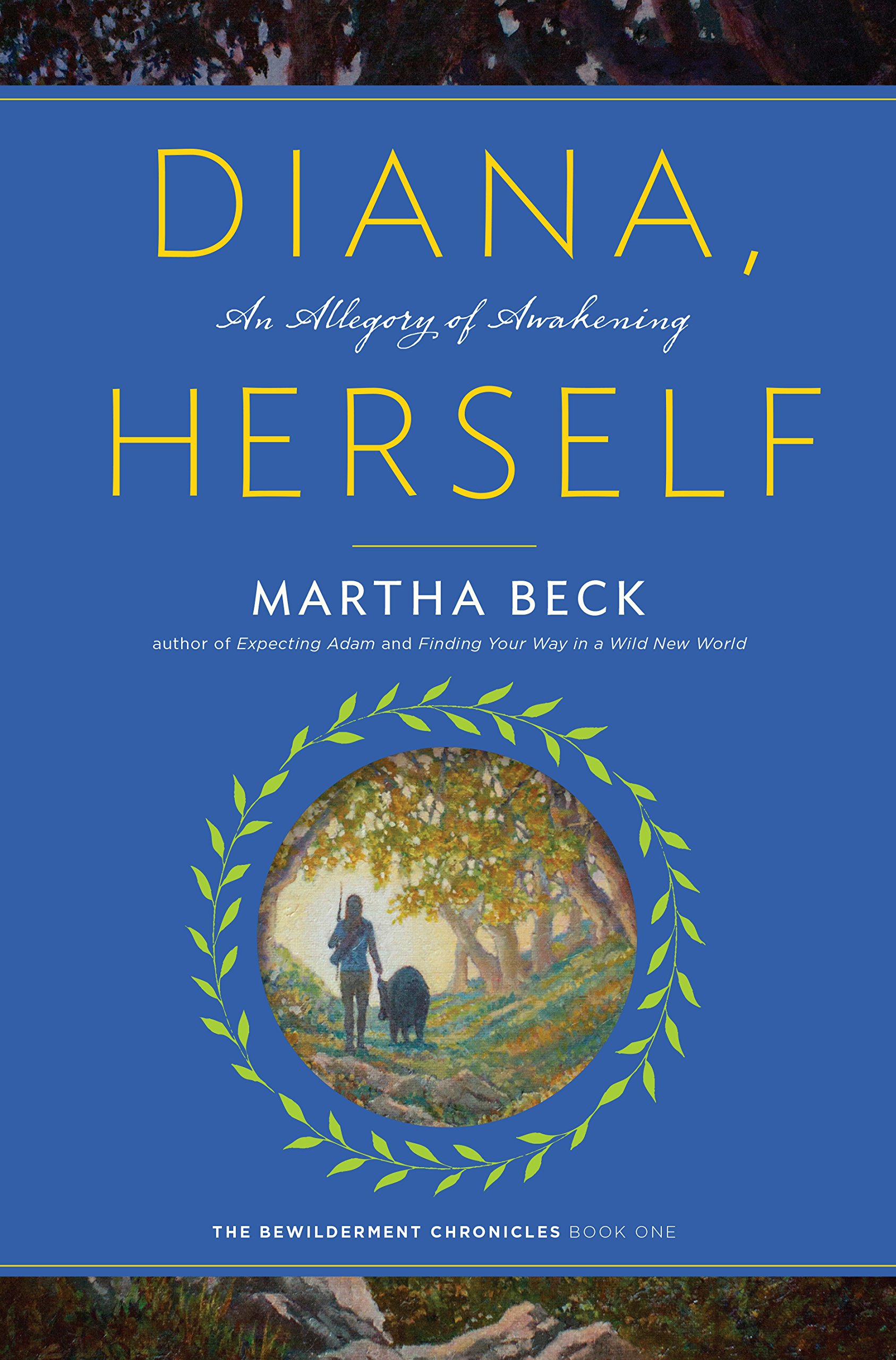 GOLD: Diana, Herself: An Allegory of Awakening, by Martha Beck (Cynosure Publishing)
SILVER: The Mountain Goddess, by Shelley Schanfield (Lake House Books)
BRONZE: Mindspeak/Heartspeak: A Saga of Quantum Physics, Alternative Universes & Love, by Sandy Nathan (Vilasa Press)
---
26. Children's Picture Books ( 7 & Under)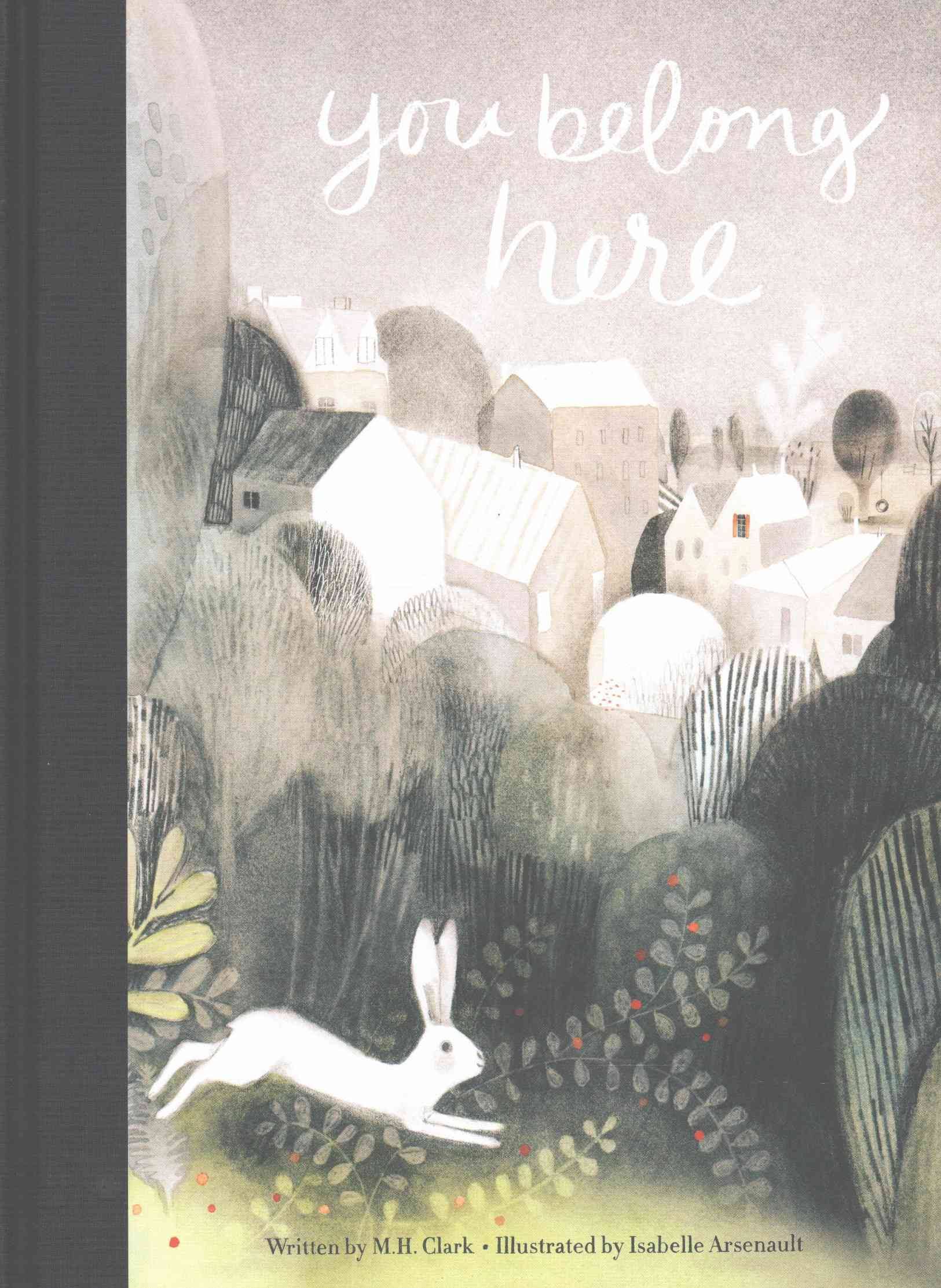 GOLD: You Belong Here, by M.H. Clark (Compendium)
SILVER (tie): A World of Pausabilities: An Exercise in Mindfulness, by Frank J. Sileo, PhD.; illustrated by Jennifer Zivoin (Magination Press)
It Starts With a Raindrop, by Michael Smith; illustrated by Angela Alvarenga & Jonathon E. Goley (East West Discovery Press)
BRONZE (tie): Clap, by Uncle Ian Aurora; illustrated by Natalia Moore (Flowerpot Press)
Monkey with a Tool Belt and the Maniac Muffins, by Chris Monroe (Lerner Publishing Group)
---
27. Children's Picture Books (All ages)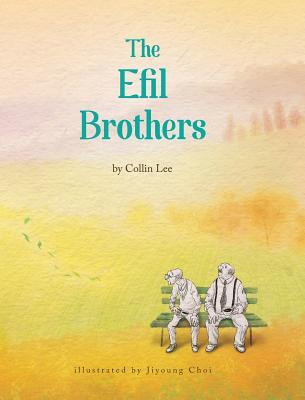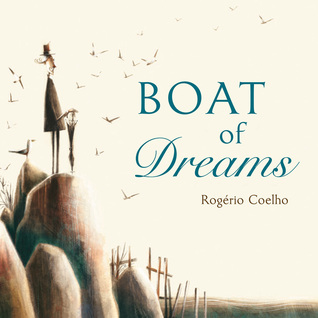 GOLD (tie): The Efil Brothers, by Collin Lee; illustrated by Jiyoung Choi (Collin Lee)
Boat of Dreams, by Rogério Coelho (Tilbury House Publishers)
SILVER: Delivering Dreams, by Lori Preusch (Dandelion)
BRONZE (tie): Matilda the Algonquin Cat, by Leslie Martini; illustrated by Massimo Mongiardo (Wyatt-MacKenzie)
The Ladybug Race, by Amy Nielander (Pomegranate Communications)
---
28. Children's Interactive (Activity, Audio, CDRom, etc.)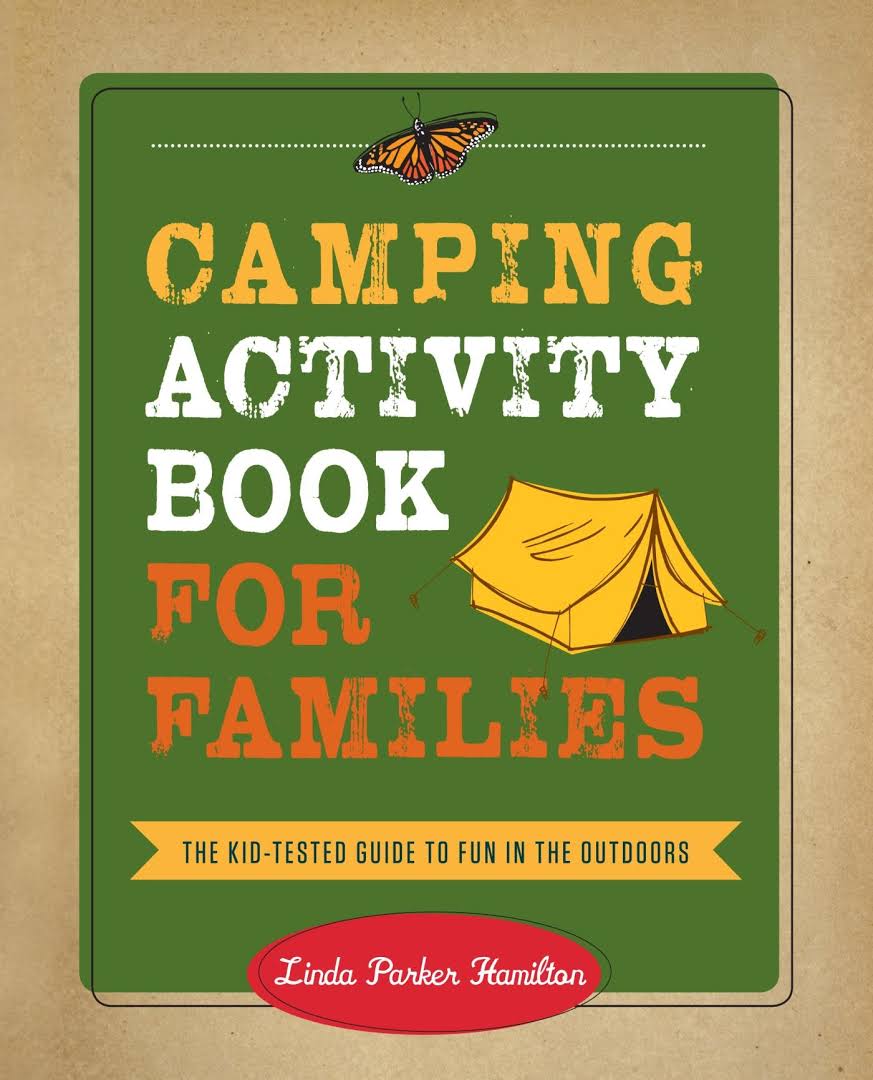 GOLD: Camping Activity Book for Families: The Kid-Tested Guide to Fun in the Outdoors, by Linda Parker Hamilton (Rowman & Littlefield)
SILVER: The 45 Presidents, by Toni Steedman Zelickson (Blue Socks Media)
BRONZE: 10 Ways to Make Art, by QAGOMA Children's Art Centre (Queensland Art Gallery | Gallery of Modern Art)
---
29. Juvenile-Young Adult Non-Fiction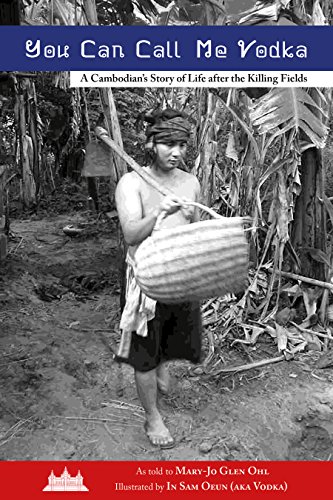 GOLD: You Can Call Me Vodka: A Cambodian's Story of Life After the Killing Fields, by Mary-Jo Glen Ohl (Glen Ohl Publishing)
SILVER: Bad Girls of Fashion: Style Rebels Through the Ages, by Jennifer Croll; illustrated by Ada Buchholc (Annick Press)
BRONZE: Be a Better Writer: For School, For Fun, For Anyone Ages 10-16, 2nd Edition, by Steve Peha with Margot Carmichael Lester (Teaching That Makes Sense)
---
30. Multicultural N-F Juv-Young Adult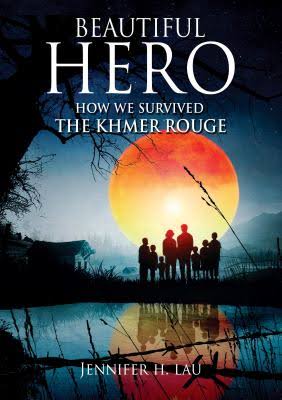 GOLD: Beautiful Hero: How We Survived the Khmer Rouge, by Jenny H. Lau (CreateSpace)
SILVER: Kohana: A Native American Creation Myth, by J.E.Rogers; illustrated by Guy Atherfold (Fahrenheit Books)
BRONZE: Princess Monori: An Ancient Folktale of the Chittagong Hill Tracts, Bangladesh, by Maung Nyeu and Beth Walker (Our Golden Hour)
---
31. Multicultural Non-Fiction Adult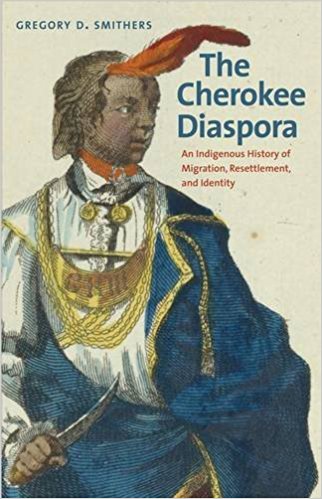 GOLD: The Cherokee Diaspora: An Indigenous History of Migration, Resettlement, and Identity, by Gregory D. Smithers (Yale University Press)
SILVER: Oaxaca Stories in Cloth: A Book about People, Belonging, Identity, and Adornment, by Eric Mindling (Thrums Books)
BRONZE: Ayahuasca Reader: Encounters with the Amazon's Sacred Vine, edited by Luis Eduardo Luna and Steven F. White (Synergetic Press)
---
32. Essay/Creative Non-Fiction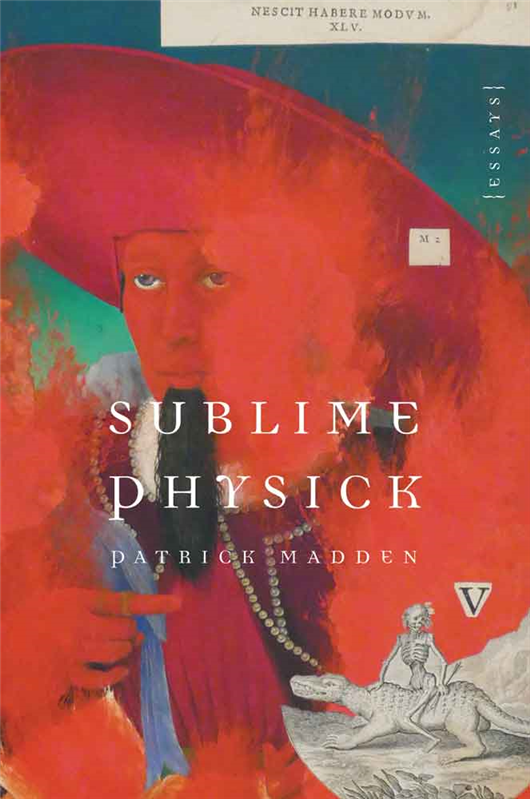 GOLD: Sublime Physick: Essays, by Patrick Madden (The University of Nebraska Press)
SILVER: Lost Wax: Essays, by Jericho Parms (The University of Georgia Press)
BRONZE: An Earlier Life, by Brenda Miller (Ovenbird Books)
---
33. Autobiography/Memoir I (Celebrity/Political/Romance)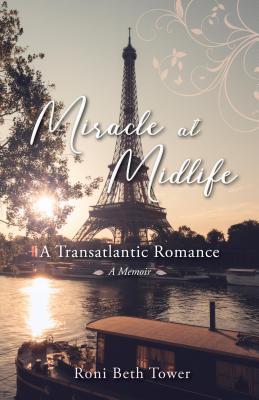 GOLD: Miracle at Midlife: A Transatlantic Romance, by Roni Beth Tower (She Writes Press)
SILVER (tie): Baseball Junkie: The Rise, Fall, and Redemption of a World Series Champion, by Aubrey Huff with Stephen Cassar (DreamGrinder Press)
Choosing the Hero: My Improbable Journey and the Rise of Africa's First Woman President, by K. Riva Levinson (Kiwai Media)
BRONZE: Unexpected Prisoner: Memoir of a Vietnam P.O.W., by Robert Wideman and Cara Lopez Lee (Robert Wideman)
---
34. Autobiography/Memoir II (Coming of Age/Family Legacy/Travel)
GOLD: Motherlines, by Patricia Reis (She Writes Press)
SILVER: The Telling, by Zoe Zolbrod (Curbside Splendor)
BRONZE: Changing Season: A Father, A Daughter, A Family Farm, by David Mas Masumoto with Nikiko Masumoto (Heyday)
---
35. Autobiography/Memoir III (Personal Struggle/Health Issues)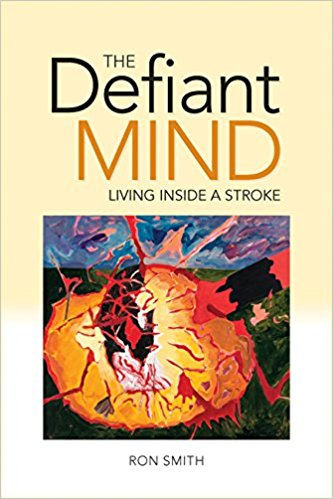 GOLD:​ ​The​ ​Defiant​ ​Mind:​ ​Living​ ​Inside​ ​a​ ​Stroke,​ ​by​ ​Ron​ ​Smith​ ​(Ronsdale​ ​Press)
SILVER:​ ​Pieces​ ​of​ ​Me:​ ​Rescuing​ ​My​ ​Kidnapped​ ​Daughters,​ ​by​ ​Lizbeth​ ​Meredith​ ​(She​ ​Writes​ ​Press)
BRONZE​ ​(tie): Nothing​ ​Good​ ​Happens​ ​at...The​ ​Baby​ ​Hospital:​ ​The​ ​Strange,​ ​Silly​ ​World​ ​of​ ​Pediatric​ ​Brain Surgery,​ ​by​ ​Daniel​ ​Fulkerson,​ ​MD​ ​(Archway​ ​Publishing)
Girl​ ​Walks​ ​Out​ ​of​ ​a​ ​Bar,​ ​by​ ​Lisa​ ​F.​ ​Smith​ ​(Select​ ​Books)
---
36. Biography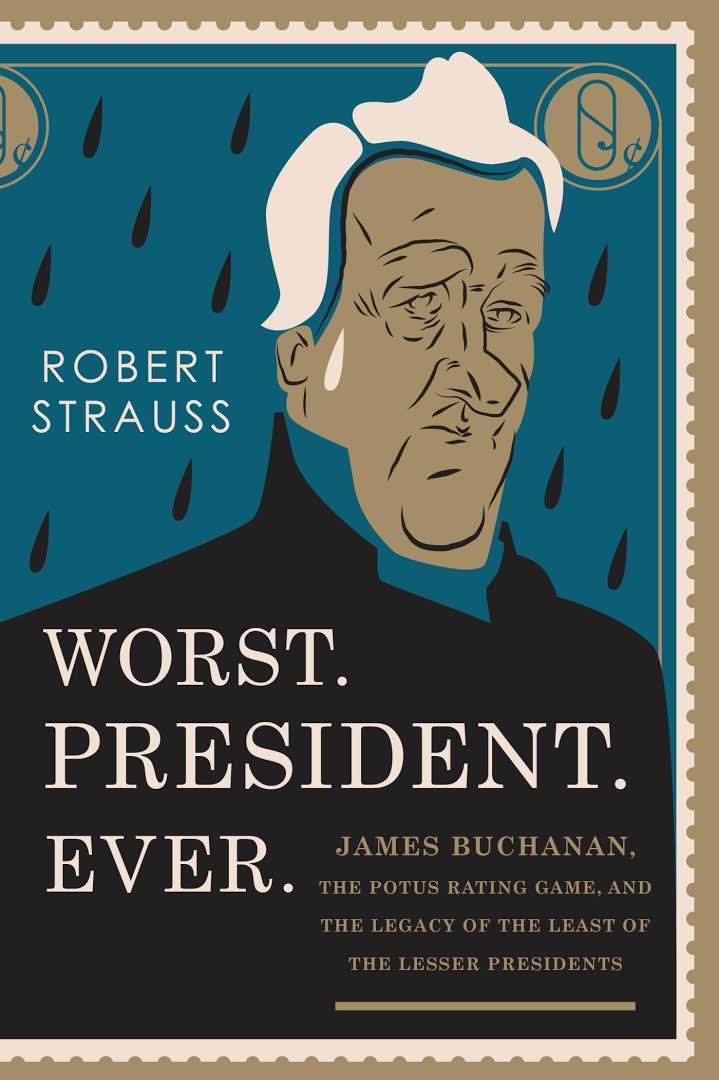 GOLD:​ ​Worst.​ ​President.​ ​Ever.​ ​James​ ​Buchanan,​ ​the​ ​Potus​ ​Rating​ ​Game,​ ​and​ ​the​ ​Legacy​ ​of​ ​the​ ​Least​ ​of​ ​the Lesser​ ​Presidents,​ ​by​ ​Robert​ ​Strauss​ ​(Lyons​ ​Press)
SILVER:​ ​Garth​ ​Williams:​ ​American​ ​Illustrator,​ ​by​ ​Elizabeth​ ​K.​ ​Wallace​ ​and​ ​James​ ​D.​ ​Wallace​ ​(Beaufort​ ​Books)
BRONZE:​ ​The​ ​Rise​ ​of​ ​Prince:​ ​1958-1988,​ ​by​ ​Alex​ ​Hahn​ ​and​ ​Laura​ ​Tiebert​ ​(Mad​ ​Cat​ ​Press)
---
37. Aging/Death & Dying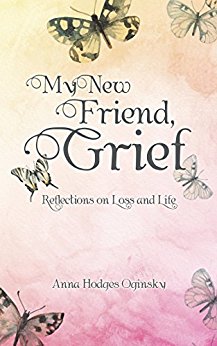 GOLD: My New Friend, Grief: Reflections on Loss and Life, by Anna Hodges Oginsky (Balboa Press)
SILVER: Last Comforts: Notes from the Forefront of Late Life Care, by Ellen Rand (Cypress Publishing)
BRONZE: The Widow's Journal: Questions to Guide You Through Grief and Life Planning After the Loss of a Partner, by Carrie P. Freeman, PhD (CreateSpace)
---
38. Animals/Pets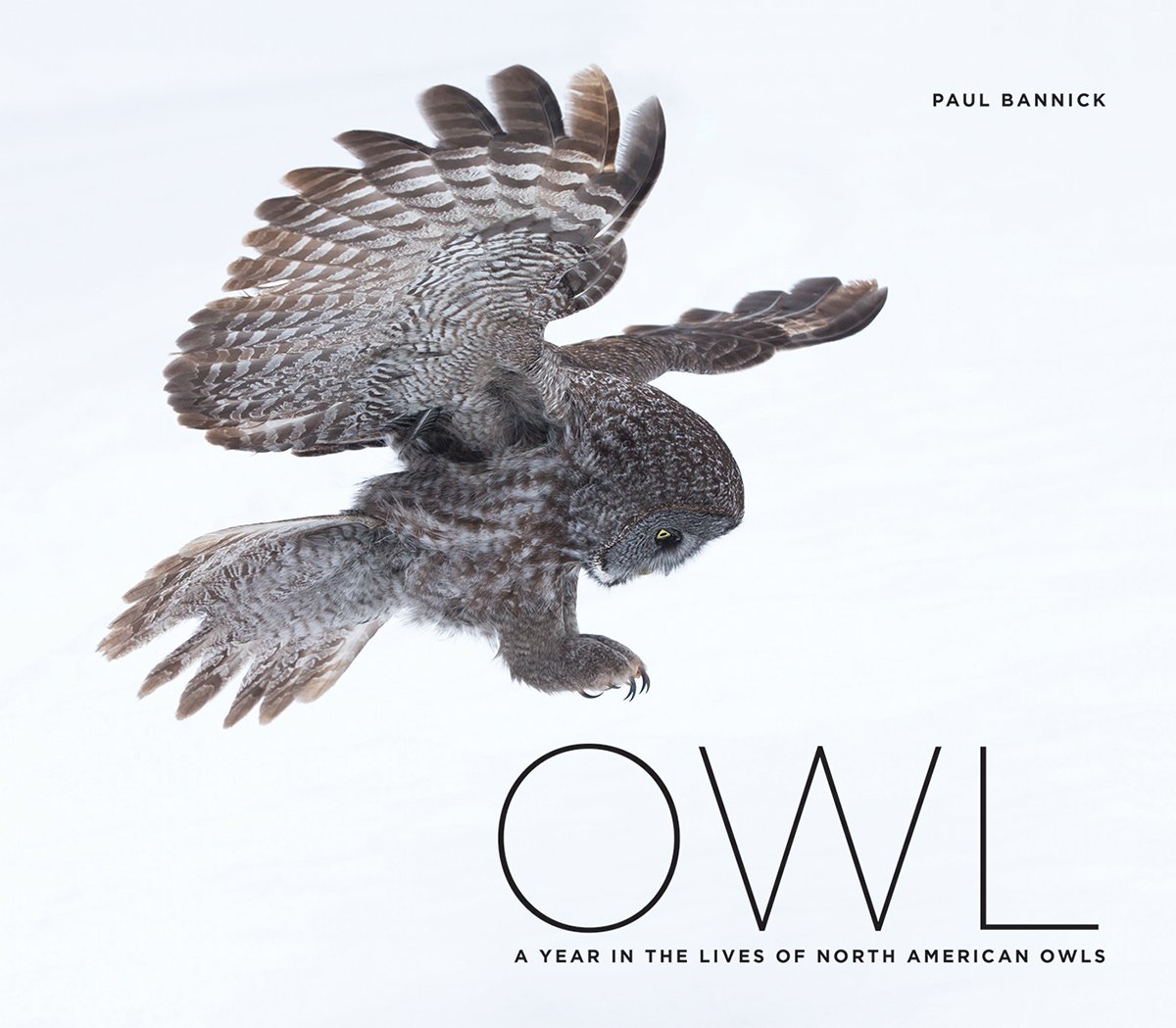 GOLD: Owl: A Year in the Lives of North American Owls, by Paul Bannick (Braided River)
SILVER (tie): Lead with Your Heart, by Allan Hamilton, MD (Storey Publishing)
Setterly Yours: A Photographic Introduction to the English Setter, by Danica Barreau (Pouka Fine Art Pet Portraits)
BRONZE: Dawn of the Dog: The Genesis of a Natural Species, by Janice Koler-Matznick (Cynology Press)
---
39. Business/Career/Sales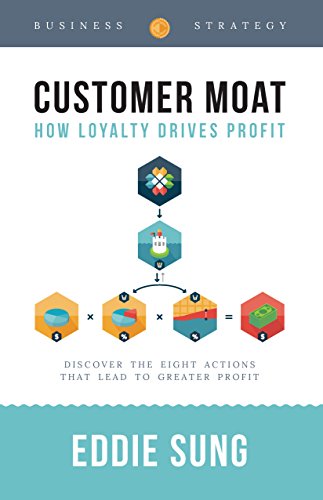 GOLD: Customer Moat: How Loyalty Drives Profit, by Eddie Sung (Sung Publishing)
SILVER (tie): Madison Avenue Manslaughter: An Inside View of Fee-Cutting Clients, Profit-Hungry Owners and Declining Ad Agencies, by Michael Farmer (LID Publishing)
The Purpose is Profit, by Ed "Skip" McLaughlin, Wyn Lydecker, and Paul McLaughlin (CreateSpace)
BRONZE: Win/Loss Analysis: How to Capture and Keep the Business You Want, by Ellen Naylor (Park Hill Press)
---
40. Coffee Table Books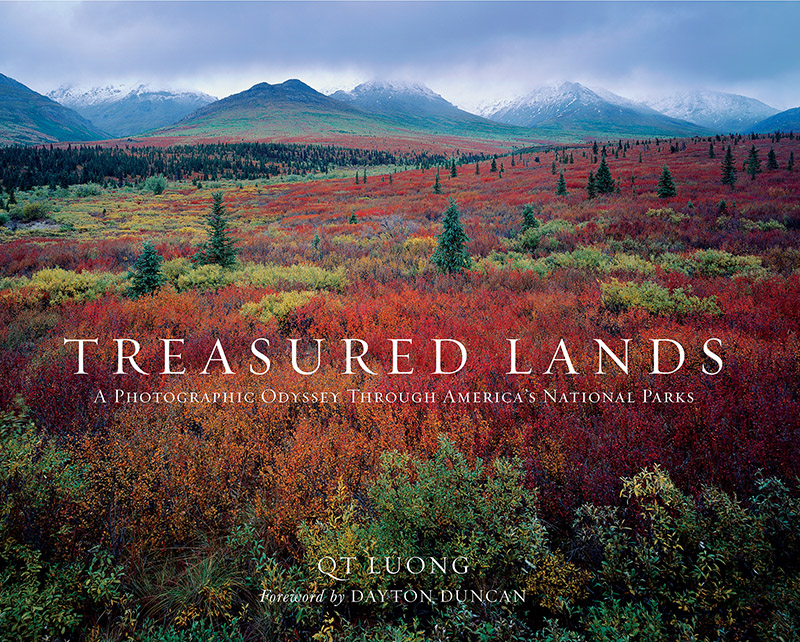 GOLD: Treasured Lands: A Photographic Odyssey Through America's National Parks, by Q.T. Luong (Cameron + Company)
SILVER (tie): Coffee Encounters: Exploring Where Your Coffee Comes From, by Smudge Publishing (Smudge Publishing)
Mid-Century Modern Women in the Visual Arts, by Ellen Surrey & Gloria Fowler (AMMO Books)
BRONZE: Labyrinth: The Ultimate Visual History, by Paula M. Block and Terry J. Erdmann (Insight Editions)
---
41. Cookbooks – General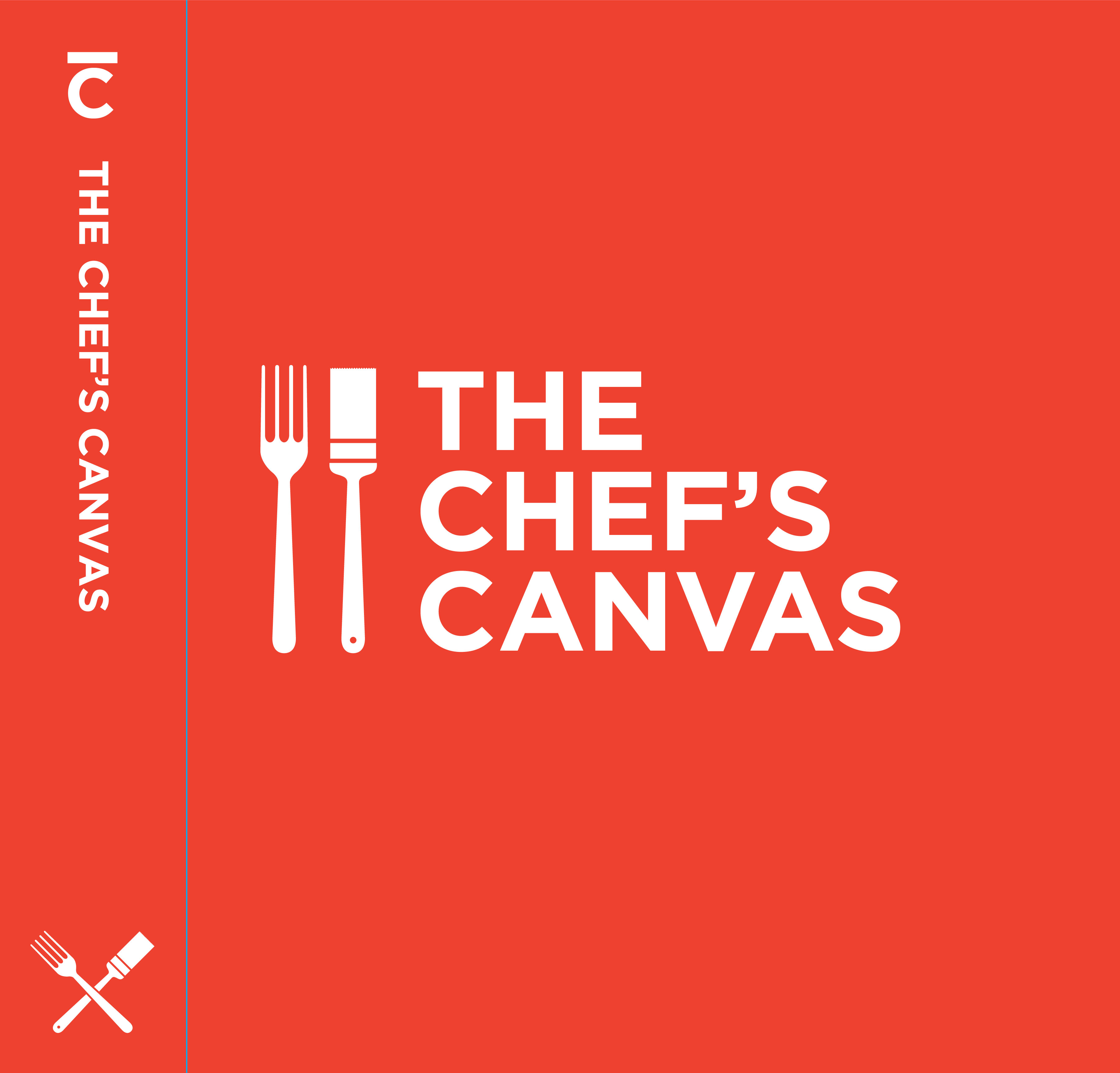 GOLD: The Chef's Canvas: Recipes Inspired by the Collection of the Cummer Museum of Arts & Gardens, by The Cummer Museum of Art and Gardens and Cari Sanchez-Potter (Cummer Museum of Art & Gardens)
SILVER: With Gratitude, Johnny Carrabba: Celebrating 30 Years of Recipes, Stories, and Family, by Johnny Carrabba (Johnny Carrabba Family of Restaurants)
BRONZE (tie): World of Warcraft: The Official Cookbook, by Chelsea Monroe-Cassel (Insight Editions)
Garlic Feast: Delicious Garlic-Inspired Recipes for the Quintessential Garlic Lover, by Janice Sutton (Janice Sutton Communications)
---
42. Cookbooks – Nutritional/Vegetarian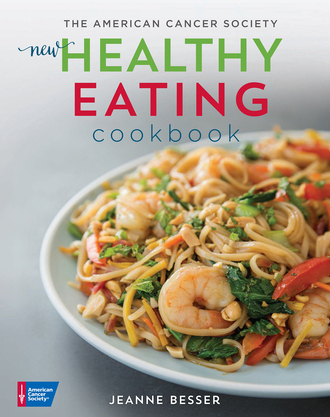 GOLD: The American Cancer Society New Healthy Eating Cookbook, 4th Edition, by Jeanne Besser (American Cancer Society)
SILVER (tie): a taste of gwinganna: delicious gluten free dairy free recipes, by Gwinganna Lifestyle Retreat (Gwinganna Lifestyle Retreat)
Purely Delicious, by Teresa Cutter (The Healthy Chef)
BRONZE: The White House Kids' "State Dinner" Cookbook: Winning Recipes from the Healthy Lunchtime Challenge, by the White House Historical Association (White House Historical Association)
---
43. Current Events I (Political/Economic/Foreign Affairs)
GOLD: ISIS: A History, by Fawaz A. Gerges (Princeton University Press)
SILVER: Hopeless But Optimistic: Journeying through America's Endless War in Afghanistan, by Douglas A. Wissing (Indiana University Press)
BRONZE: As Ohio Goes: Life in the Post-Recession Nation, by Rana B. Khoury (Kent State University Press)
---
44. Current Events II (Social Issues/Humanitarian)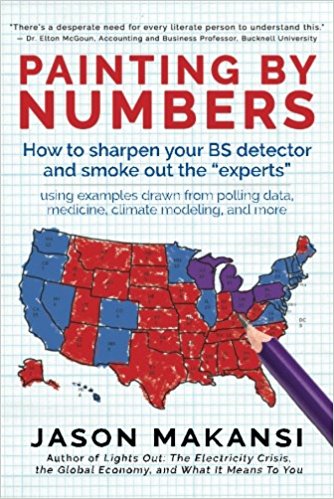 GOLD: Painting By Numbers: How to Sharpen Your BS Detector and Smoke Out the "Experts", by Jason Makansi (Blank Slate Communications)
SILVER (tie): Crook County: Racism and Injustice in America's Largest Criminal Court, by Nicole Gonzales Van Cleve (Stanford University Press)
A Spirit of Charity, by Mike King (Secant Publishing)
BRONZE: Muslim Identity in a Turbulent Age: Islamic Extremism and Western Islamophobia, edited by Mike Hardy, Fiyaz Mughal and Sarah Markiewicz (Jessica Kingsley Publishers)
---
45. Education I (Workbook/Resource)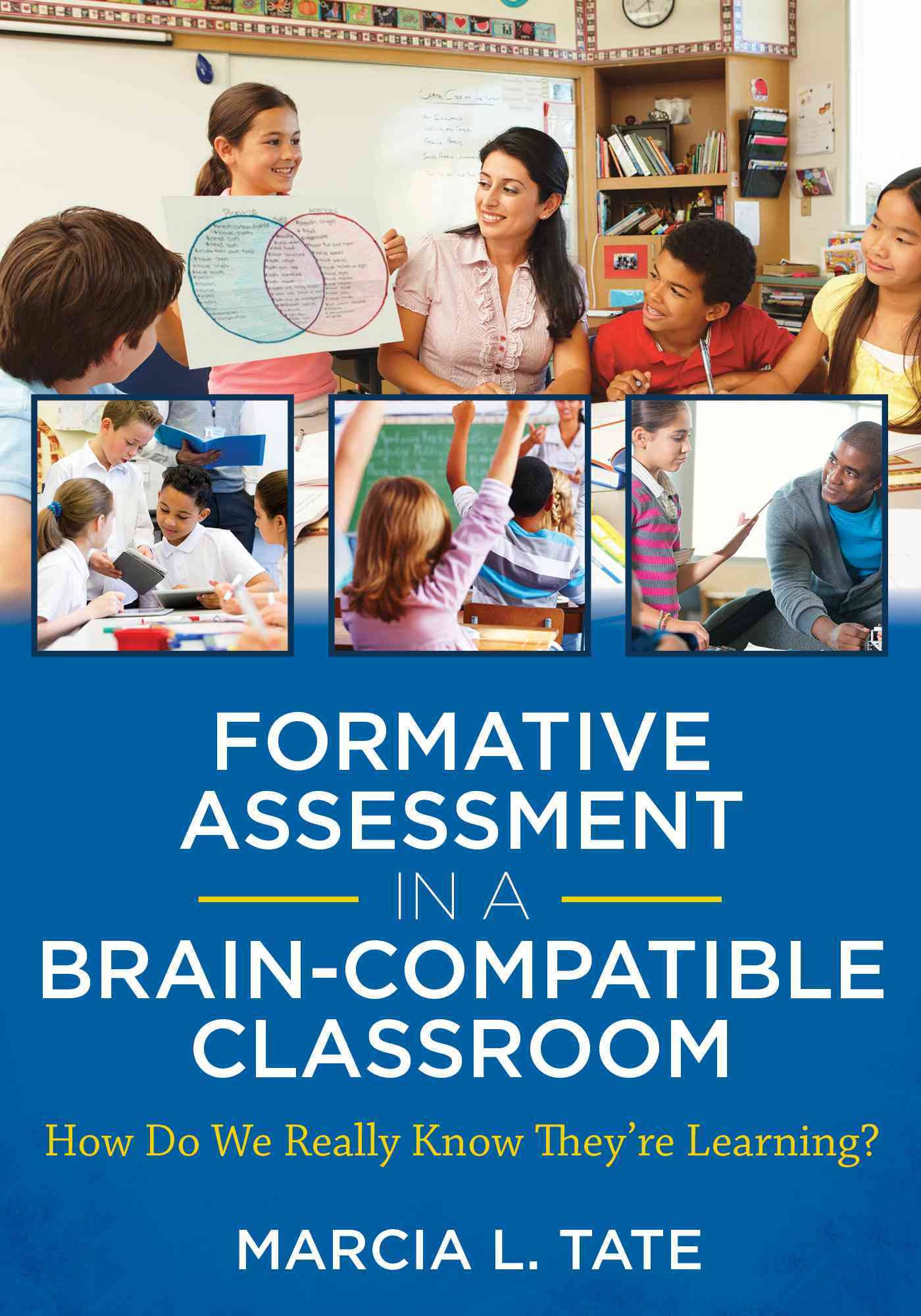 GOLD: Formative Assessment in a Brain-Compatible Classroom: How Do We Really Know They're Learning? by Marcia L. Tate (Learning Sciences International)
SILVER: Tools for a Successful School Year (Starting on Day One): Classroom-Ready Techniques for Building the Four Cornerstones of an Effective Classroom, by Harvey F. Silver, Matthew J. Perini, and Abigail L. Boutz (Thoughtful Education Press)
BRONZE: The Joyful Classroom: Practical Ways to Engage and Challenge Students K-6, by Responsive Classroom (Center for Responsive Schools)
---
46. Education II (Commentary/Theory)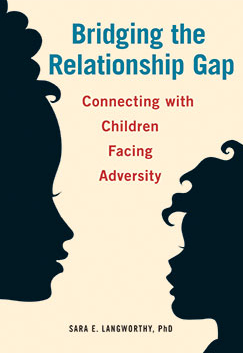 GOLD: Bridging the Relationship Gap: Connecting with Children Facing Adversity, by Sara E. Langworthy (Redleaf Press)
SILVER: The Great Disconnect in Early Childhood Education: What We Know vs. What We Do, by Michael Gramling (Redleaf Press)
BRONZE: Leadership for Teacher Learning: Creating a Culture Where All Teachers Improve So That All Students Succeed, by Dylan Wiliam (Learning Sciences International)
---
47. Environment/Ecology/Nature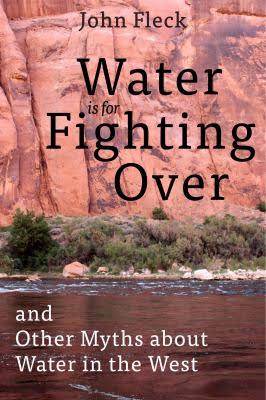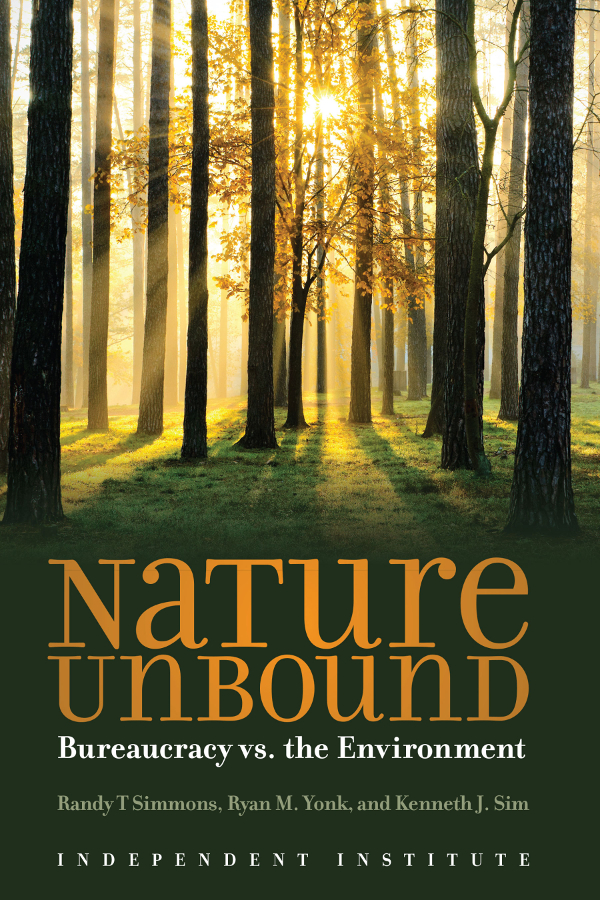 GOLD (tie): Water is for Fighting Over and Other Myths about Water in the West, by John Fleck (Island Press)
Nature Unbound: Bureaucracy vs. the Environment, by Randy T Simmons, Ryan M. Yonk, and Kenneth J. Sim (Independent Institute)
SILVER (tie): Bees: An Identification and Native Plant Forage Guide, by Heather Holm (Pollination Press)
Victory Gardens for Bees: A DIY Guide to Saving the Bees, by Lori Weidenhammer (Douglas & McIntyre)
BRONZE: Pacific Seaweeds: A Guide to Common Seaweeds of the West Coast, by Louis D. Druehl & Bridgette E. Clarkston (Harbour Publishing)
---
48. Erotica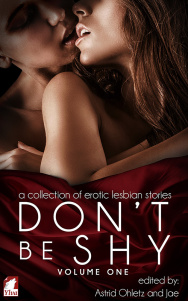 GOLD: Don't Be Shy, edited by Astrid Ohletz and Jae (Ylva Publishing)
SILVER: Best Lesbian Erotica of the Year, Volume 1, edited by D.L. King (Cleis Press)
BRONZE: Pussy Chronicles, by Felicia Lewis (Gray Publishing Services)
---
49. Finance/Investment/Economics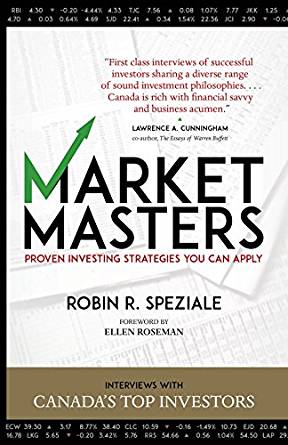 GOLD: Market Masters, by Robin R. Speziale (ECW Press)
SILVER: Mortgage Smarts: Because Your Mortgage Matters, by Peter Dale and Helen Jones (Friesen Press)
BRONZE: Investment Atlas II, by Kenneth G. Winans (KGW Publishing)
---
50. Gay/Lesbian/Bi/Trans Non-Fiction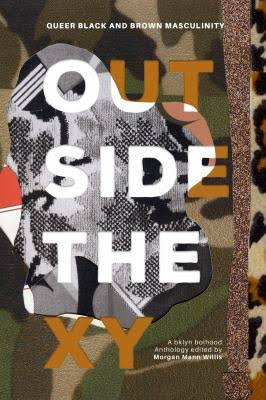 GOLD: Outside the XY: Queer Black and Brown Masculinity, by Morgan Mann Willis (Riverdale Avenue Books)
SILVER: Queering Sexual Violence: Radical Voices from Within the Anti-Violence Movement, by Jennifer Patterson (Riverdale Avenue Books)
BRONZE: Trans Voices: Becoming Who You Are, by Declan Henry (Jessica Kingsley Publishers)
---
51. Gift/Specialty/Journal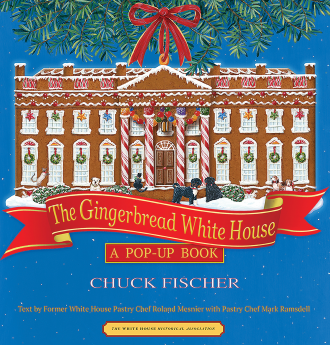 GOLD: The Gingerbread White House: A Pop-Up Book, by Chuck Fischer (White House Historical Association)
SILVER: The Wisdom of Curiosity: 52 Weeks of Why and Wonder, by Atria Senior Living (Atria Senior Living Inc.)
BRONZE: Wild Wisdom: Animal Stories of the Southwest, by Rae Ann Kumelos; artwork by Jan Taylor (Rio Nuevo Publishers)
---
52. Holiday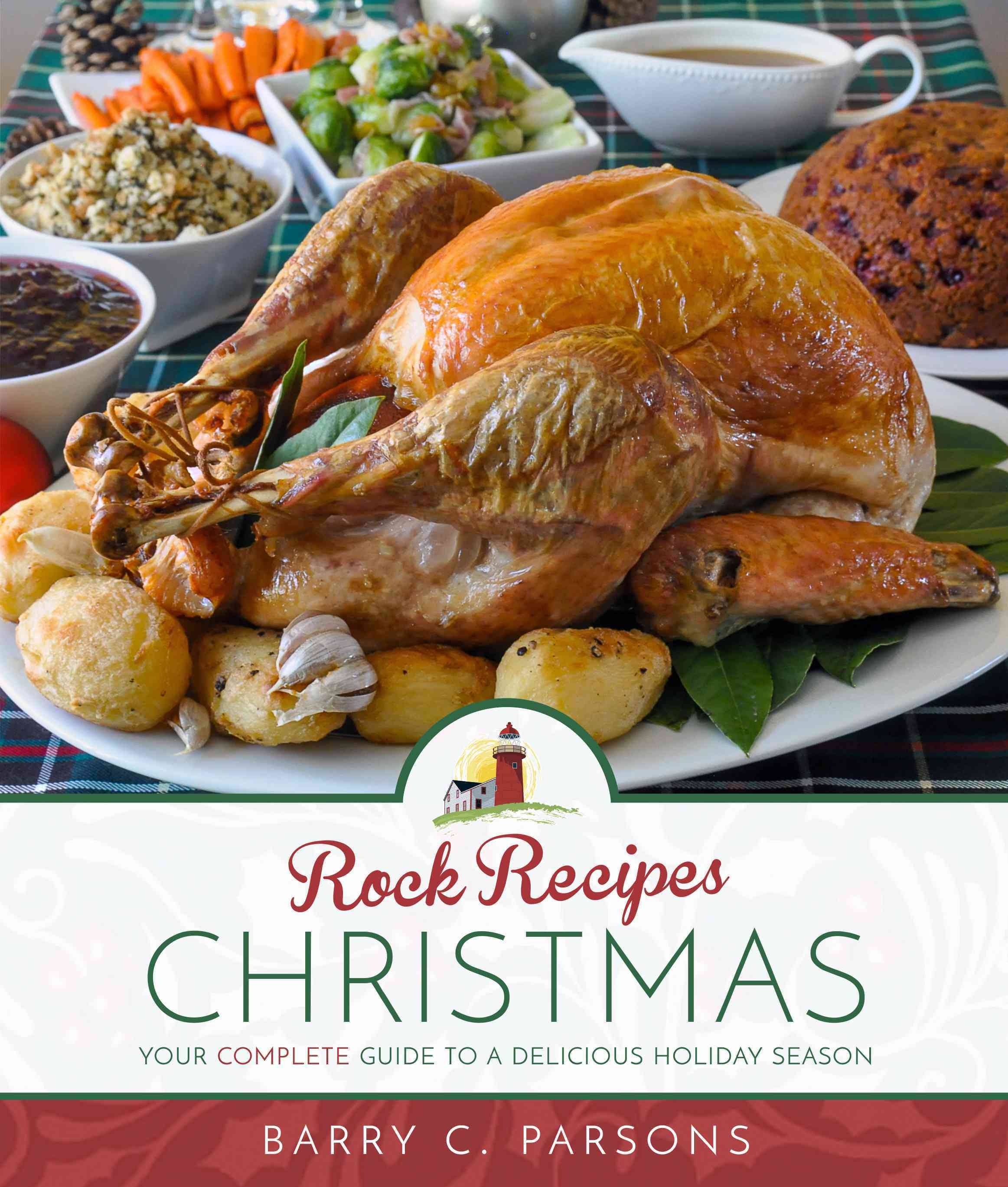 GOLD: Rock Recipes Christmas: Your Complete Guide to a Delicious Holiday Season, by Barry C. Parsons (Breakwater Books)
SILVER: But What If There's No Chimney?, by Emily Weisner Thompson and Mandy Hussey (Indiana University Press)
BRONZE: Hanukkah with Uncle Reuben: Not Santa but Not Bad, by Mark Tuchman (CreateSpace)
---
53. Health/Medicine/Nutrition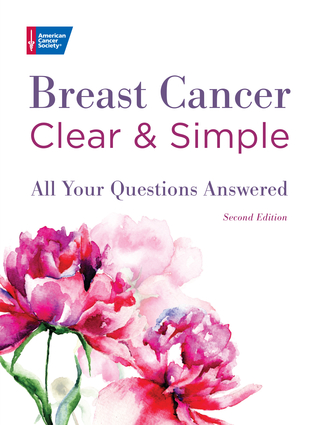 GOLD: Breast Cancer Clear & Simple, Second Edition, by The American Cancer Society (American Cancer Society)
SILVER: Helping Patients Outsmart Overeating: Psychological Strategies for Doctors and Health Care Providers, by Karen R. Koenig, M.Ed., LCSW and Paige O'Mahoney, M.D., CHWC (Rowman & Littlefield)
BRONZE: In the Hands of Doctors: Touch and Trust in Medical Care, by Paul E. Stepansky (ABC-CLIO)
---
54. Graphic Novel/Drawn Book – Humor/Cartoon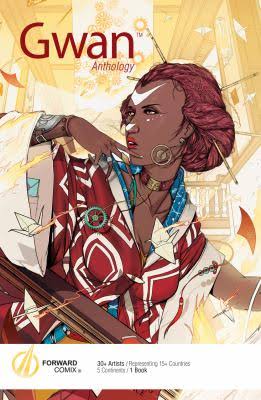 GOLD: Gwan Anthology, by Jerome Walford (Forward Comix)
SILVER: The Parish: An AmeriCorps Story, by Joel Smith and Ryan Winet (Beating Windward Press)
BRONZE (tie): Untold Tales of Bigfoot: Crossing Paths, by Vince Dorse (Long Lost Friend Studio)
Monster Elementary and the Egyptian Curse!, by Nicholas Doan and Various Artists (Space Goat Publishing)
---
55. Graphic Novel/Drawn Book – Drama/Documentary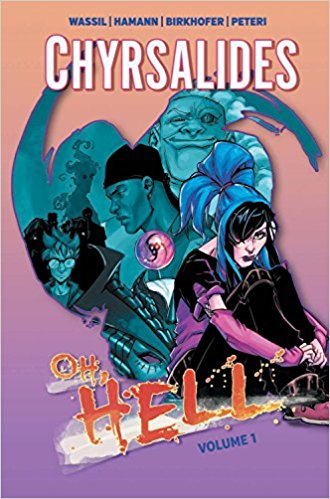 GOLD: Chyrsalides, Oh Hell: Volume 1, by G. Wassil, Dave Hamann and Michael Birkhofer (Oh Hell Comics)
SILVER: Karski's Mission: To Stop the Holocaust, by Rafael Medoff and Dean Motter (Jan Karski Educational Foundation)
BRONZE: Tir Na Fuil Volume 1: A Hard Rain's Gonna Fall, by Brian W. Donnelly (Mythographer's Workshop)
---
56. History (U.S.)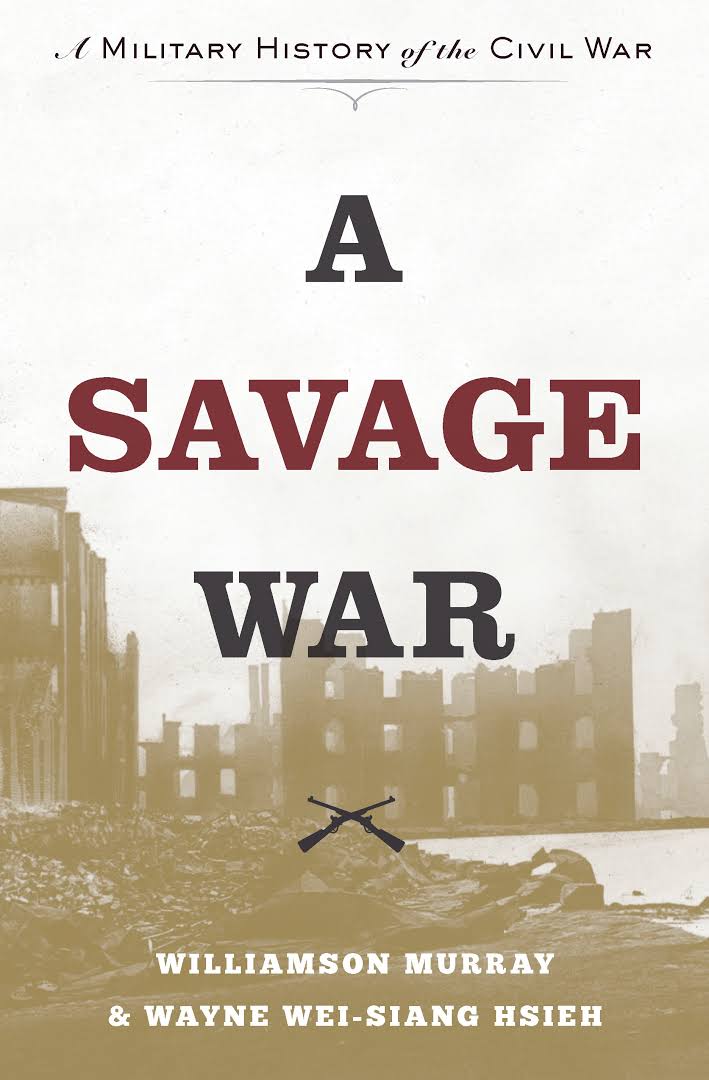 GOLD: A Savage War: A Military History of the Civil War, by Williamson Murray & Wayne Wei-siang Hsieh (Princeton University Press)
SILVER (tie): Newsworthy: The Supreme Court Battle Over Privacy and Press Freedom, by Samantha Barbas (Stanford University Press)
The Invisibles: The Untold Story of African American Slaves in the White House, by Jesse Holland (Rowman & Littlefield)
BRONZE: Lincoln's General's Wives: Four Women Who Influenced the Civil War - for Better and for Worse, by Candice Shy Hooper (Kent State University Press)
---
57. History (World)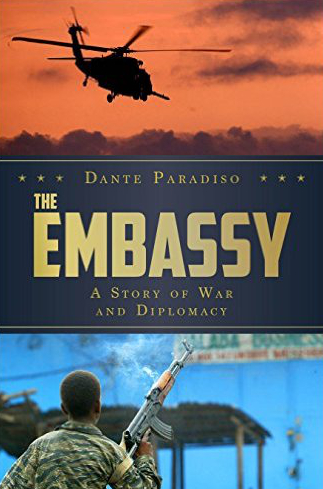 GOLD (tie): The Embassy, by Dante Paradiso (Beaufort Books)
The Shaykh of Shaykhs: Mithqal al-Fayiz and Tribal Leadership in Modern Jordan, by Yoav Alon (Stanford University Press)
SILVER: 1932: The Rise of Hitler and FDR: Two Tales of Politics, Sex, Betrayal, and Unlikely Destiny, by David Pietrusza (Lyons Press)
BRONZE: The Death Penalty as Torture: From the Dark Ages to Abolition, by John D. Bessler (University of Baltimore School of Law)
---
58. Home & Garden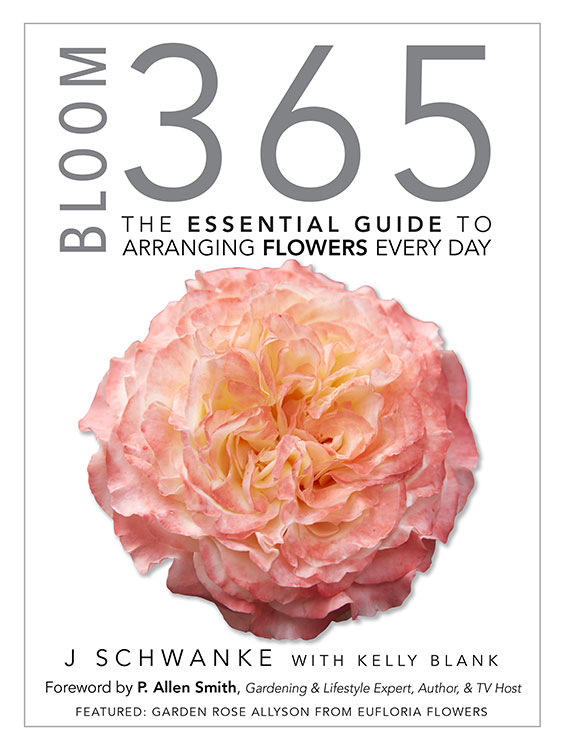 GOLD: Bloom 365: The Essential Guide to Arranging Flowers Every Day, by J Schwanke with Kelly Blank (J Schwanke Productions)
SILVER: Grow Create Inspire: Crafting a Joyful Life of Beauty and Abundance, by Crystal Stevens (New Society Publishers)
BRONZE: Quintessential Kitchens by Matthew Quinn: Volume One, by Matthew Quinn with Heather Paper (Parrish Press)
---
59. How-To (Crafts/Hobby/Industrial Arts)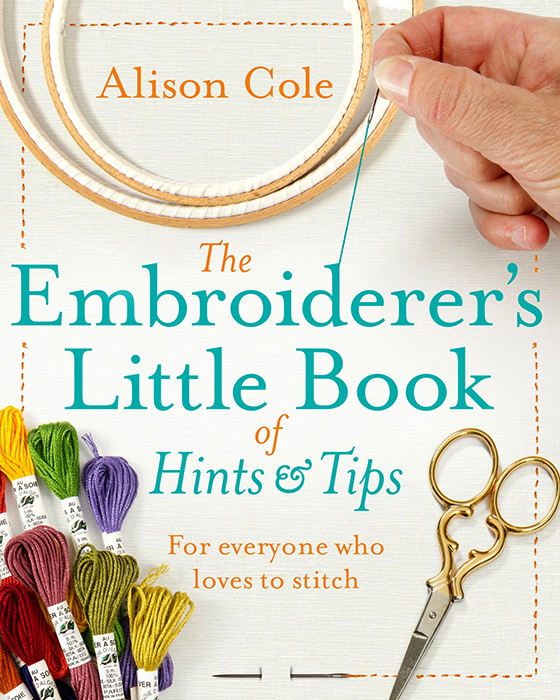 GOLD: The Embroiderer's Little Book of Hints and Tips, by Alison Cole (Alison Cole Embroidery)
SILVER: Quilt Matchup: Stash vs. Cash, by Linda J. Hahn (American Quilters Society Publishing)
BRONZE: DIY on the Fly: Under $25 Monogram Home, by Julee Ireland (CreateSpace)
---
60. Humor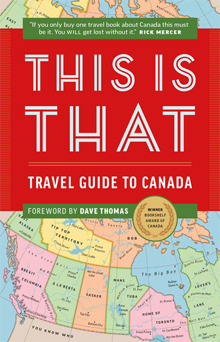 GOLD: This is That Travel Guide to Canada, by Pat Kelly, Peter Oldring, Chris Kelly, Dave Shumka (The Tite Group)
SILVER: I'm Dyin' Here: A Life in the Paper, by Tim Grobaty (Brown Paper Press)
BRONZE: Invasion of the Bastard Cannibals, by Nathan Weathington (Promontory Press)
---
61. Inspirational/Spiritual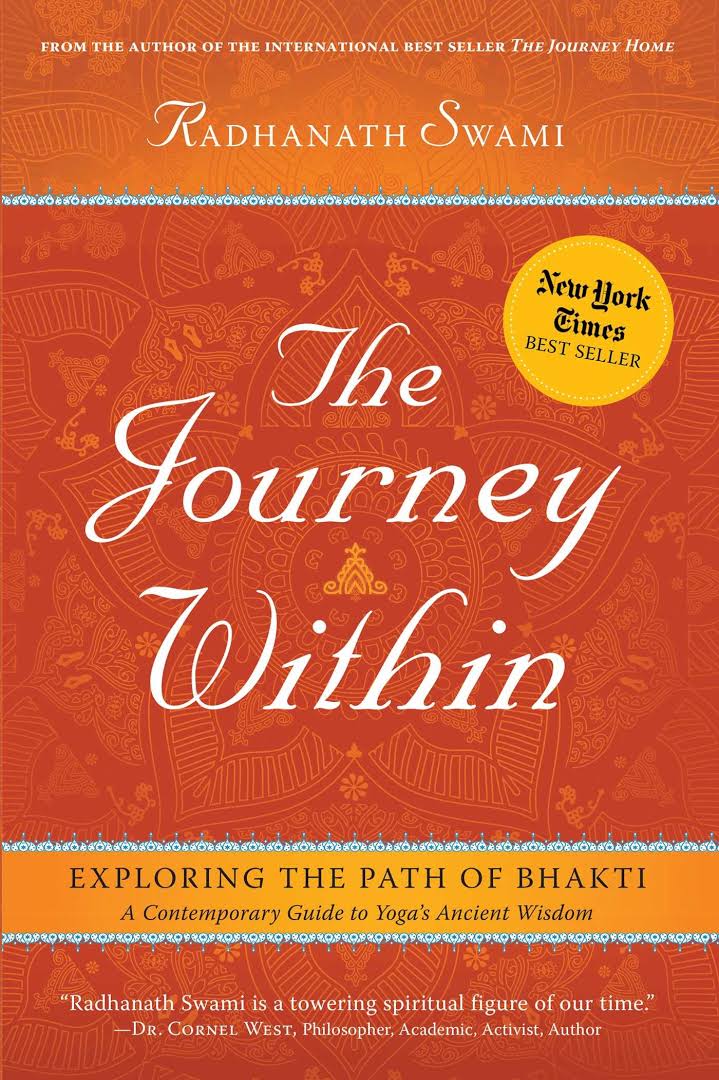 GOLD:​ ​The​ ​Journey​ ​Within:​ ​Exploring​ ​the​ ​Path​ ​of​ ​Bhakti,​ ​by​ ​Radhanath​ ​Swami​ ​(Mandala​ ​Publishing)
SILVER:​ ​Nonviolence​ ​Now!​ ​Living​ ​the​ ​1963​ ​Birmingham​ ​Campaign's​ ​Promise​ ​of​ ​Peace,​ ​by​ ​Alycee​ ​J.​ ​Lane (Lantern​ ​Books)
BRONZE:​ ​The​ ​Hundred​ ​Story​ ​Home:​ ​A​ ​Journey​ ​of​ ​Homelessness,​ ​Hope,​ ​and​ ​Healing,​ ​by​ ​Kathy​ ​Izard​ ​(Grace Press)
---
62. New Age/Mind-Body-Spirit
GOLD: The Awakened Psychic: What You Need to Know to Develop Your Psychic Abilities, by Kala Ambrose (Llewellyn Publications)
SILVER: Change Maker: How My Brother's Death Woke Up My Life, by Rebecca Austill-Clausen (She Writes Press)
BRONZE (tie): The Buddha Made Me Do It: A Field Guide to EnLITEnment, by Marla Martenson (Cupid's Press)
The Light: A Modern-Day Journey for Peace, by Judith T. Lambert (Ann Duran Productions)
---
63. Parenting
GOLD: Understanding NICU: What Parents of Preemies and Other Hospitalized Newborns Need to Know (American Academy of Pediatrics)
SILVER: Raising Kids with Love, Honor, and Respect, by Edie Jones, M.A.Ed. (Inkwater Press)
BRONZE: Out & About Dad: My Journey as a Father with All Its Twists, Turns, and a Few Twirls, by Jim Joseph (Mascot Books)
---
64. Poetry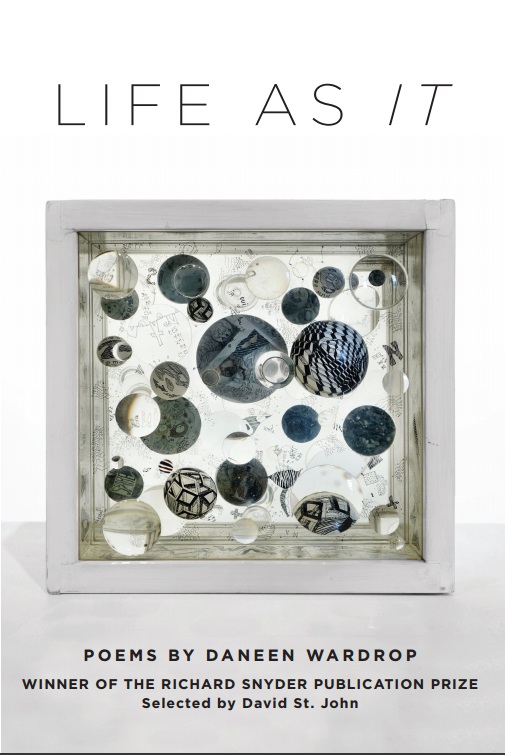 GOLD: Life As It, by Daneen Wardrop (The Ashland Poetry Press)
SILVER: Magic City Gospel, by Ashley M. Jones (Hub City Press)
BRONZE (tie): Where You Want to Be: New and Selected Poems, by Kevin Pilkington (Black Lawrence Press)
Third Voice, by Ruth Ellen Kocher (Tupelo Press)
---
65. Popular Culture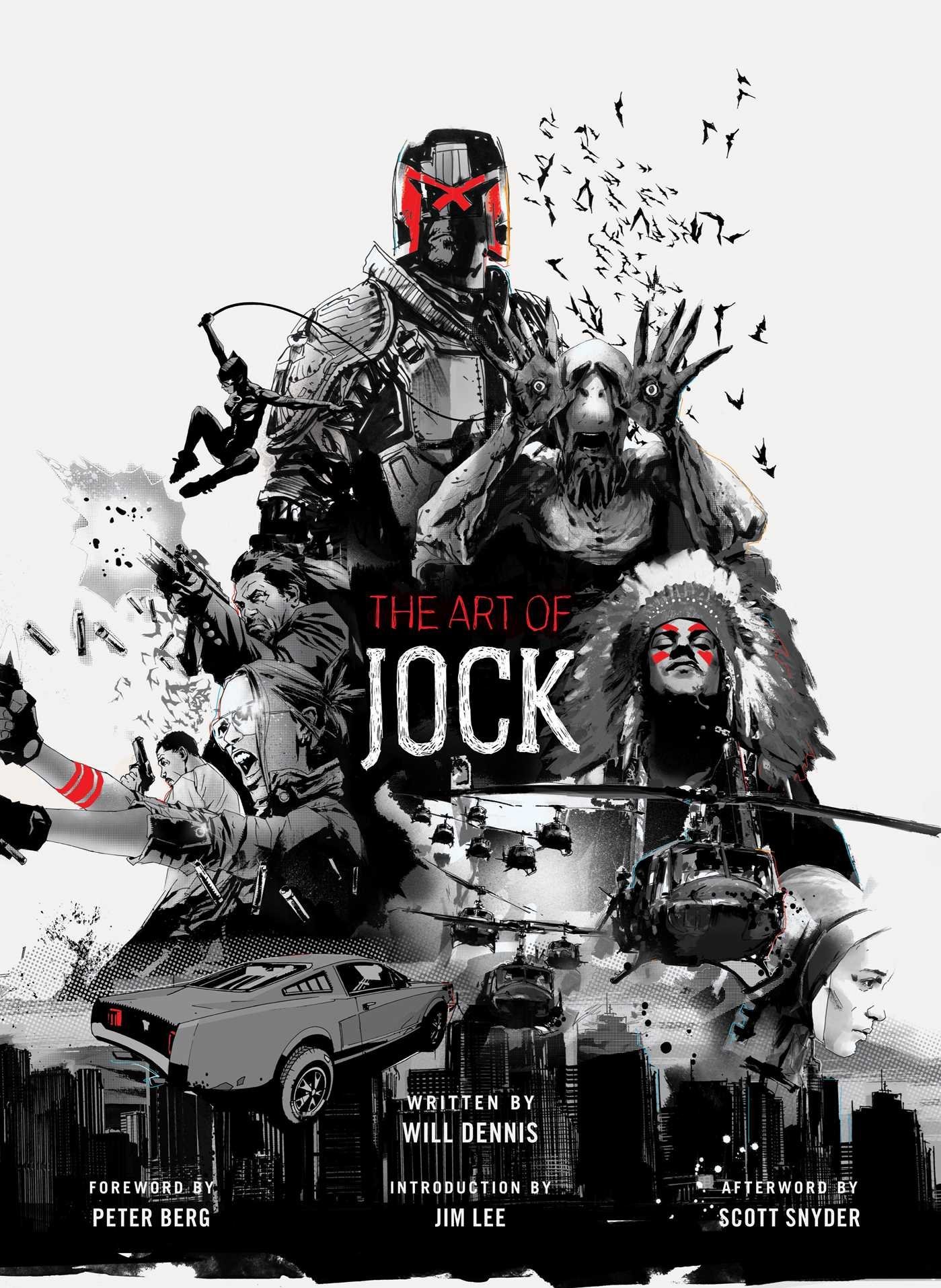 GOLD: The Art of Jock, by Will Dennis (Insight Editions)
SILVER: Happily Ever After: The Romance Story in Popular Culture, by Catherine M. Roach (Indiana University Press)
BRONZE: Bad Clowns, by Benjamin Radford (University of New Mexico Press)
---
66. Psychology/Mental Health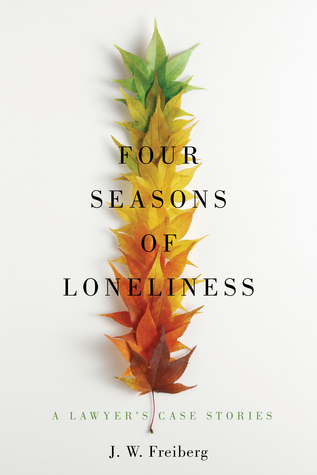 GOLD (tie): Show Me All Your Scars: True Stories of Living with Mental Illness, edited by Lee Gutkind (In Fact Books)
Four Seasons of Loneliness: A Lawyer's Case Stories, by J.W. Freiberg (Philia Books)
SILVER: How Whole Brain Thinking Can Save the Future: Why Left Hemisphere Dominance Has Brought Humanity to the Brink of Disaster and How We Can Think Our Way to Peace and Healing, by James Olson (Origin Press)
BRONZE: The Art of Healing from Sexual Trauma: Tending Body and Soul through Creativity, Nature, and Intuition, by Naomi Ardea (Wise Ink Creative Publishing)
---
67. Sports/Fitness/Recreation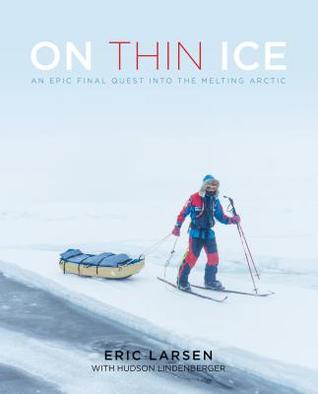 GOLD: On Thin Ice: An Epic Quest Into the Melting Arctic, by Eric Larsen and Hudson Lindenberger (Rowman & Littlefield)
SILVER: The Heroic Age of Diving: America's Underwater Pioneers and the Great Wrecks of Lake Erie, by Jerry Kuntz (SUNY Press)
BRONZE: The Milan Miracle: The Town that Hoosiers Left Behind, by Bill Riley (Indiana University Press)
---
68. Reference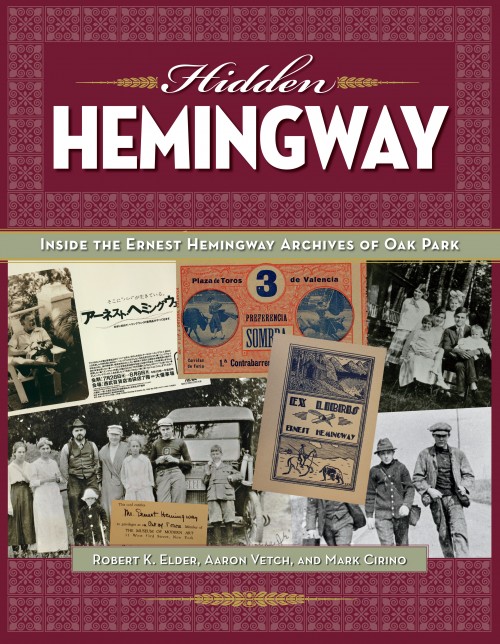 GOLD: Hidden Hemingway: Inside the Ernest Hemingway Archives of Oak Park, by Robert K. Elder, Aaron Vetch, and Mark Cirino (Kent State University Press)
SILVER: The Self-Publisher's Ultimate Resource Guide, by Joel Friedlander and Betty Kelly Sargent (Marin Bookworks)
BRONZE: Managing Infectious Diseases in Child Care and Schools, by Susan S. Aronson, MD,FAAP and Timothy R. Shope, MD, MPH, FAAP (American Academy of Pediatrics)
---
69. Religion (Eastern/Western)
GOLD: Void If Detached: Seeking Modern Spirituality Through My Father's Old Sermons, by Sarah Bowen (Teras Publishing)
SILVER: Four Testaments: Toa Te Ching, Analects, Dhammapada, Bhagavad Gita, by Brian Arthur Brown (Rowman & Littlefield)
BRONZE: The Wisdom of Not Knowing, by Estelle Frankel (Shambhala)
---
70. Science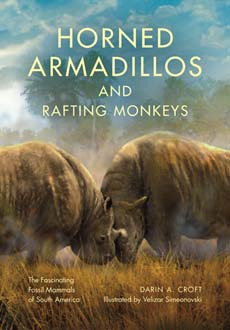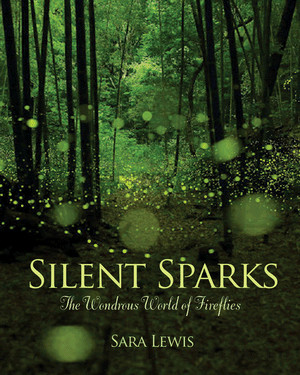 GOLD (tie): Horned Armadillos and Rafting Monkeys: The Fascinating Fossil Mammals of South America, by Darin A. Croft (Indiana University Press)
Silent Sparks: The Wondrous World of Fireflies, by Sara Lewis (Princeton University Press)
SILVER: Mr. Liquid Crystal: The Untold Story of How James L. Fergason Invented the Liquid Crystal Display & Helped Create the Digital World, by Terri Fergason Neal (New Insights Press)
BRONZE: Agates, The Pat McMahan Collection, by Pat McMahan (McMahan Press)
---
71. Self Help
GOLD: How to Heal Yourself When No One Else Can, by Amy B. Scher (Llewellyn Publications)
SILVER (tie): Daughters of Divorce: Overcome the Legacy of Your Parents' Breakup and Enjoy a Happy, Long-Lasting Relationship, by Terry Gaspard, MSW, LICSW & Tracy Clifford (Sourcebooks)
This Way Up: Seven Tools for Unleashing Your Creative Self and Transforming Your Life, by Patti Clark (She Writes Press)
BRONZE: Clarity: Ten Proven Strategies to Transform Your Life, by Diane Altomare (SelectBooks)
---
72. Sexuality/Relationships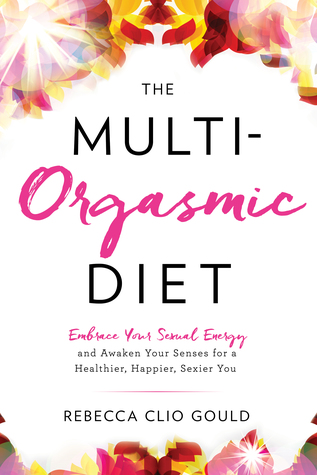 GOLD: The Multi-Orgasmic Diet: Embrace Your Sexual Energy and Awaken Your Senses for a Healthier, Happier, Sexier You, by Rebecca Clio Gould (Elemental Harmony Press)
SILVER: The Round World: Life at the Intersection of Love, Sex, and Fat, by Dan Oliverio (The Antrobus Group)
BRONZE: Not Exactly Love: A Memoir, by Betty Hafner (She Writes Press)
---
73. Transportation (Auto/Aviation/Railroad, etc.)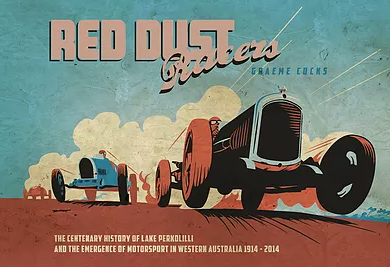 GOLD: Red Dust Racers: The Centenary History of Lake Perkolilli and the Emergence of Motor Sport in Western Australia, by Graeme Cocks (Motoring Past Vintage Publishing)
SILVER: For Future Generations: A History of the Museum of Flight, by Howard Lovering (Documentary Media)
BRONZE: Finding the Wow: How Dreams Take Flight at Midlife, by M.J. Marggraff (Big Table Publishing)
---
74. Travel – Essay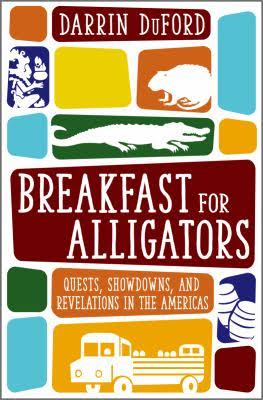 GOLD: Breakfast for Alligators: Quests, Showdowns, and Revelations in the Americas, by Darrin DuFord (Tilted Hat Press)
SILVER: Vagabonding with Kids: How One Couple Embraced an Unconventional Life to Work Remotely and Show Their Kids the World, by A.K. Turner (Brown Books Publishing Group)
BRONZE: American Wild: Explorations from the Grand Canyon to the Arctic Ocean, by Michael Engelhard (Hiraeth Press)
---
75. Travel – Guidebook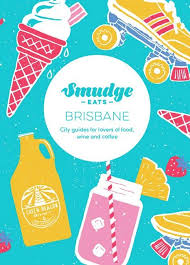 GOLD: Smudge Eats Brisbane: City Guides for Lovers of Food, Wine, and Coffee, by Smudge Publishing
SILVER(tie): Secret Rio, by Manoel de Almeida e Seilva, Marcio Roiter, and Thomas Jonglez (Jonglez Publishing)
My First Trip to Paris: A Family's Travel Survival Guide, by Sara DeGonia; Photographs by Giovanni Simeone (SIMEBooks)
BRONZE: Textile Fiestas: A Traveler's Guide to Celebrations, Markets, and Smart Shopping, by Sheri Brautigam (Thrums Books)
---
76. Women's Issues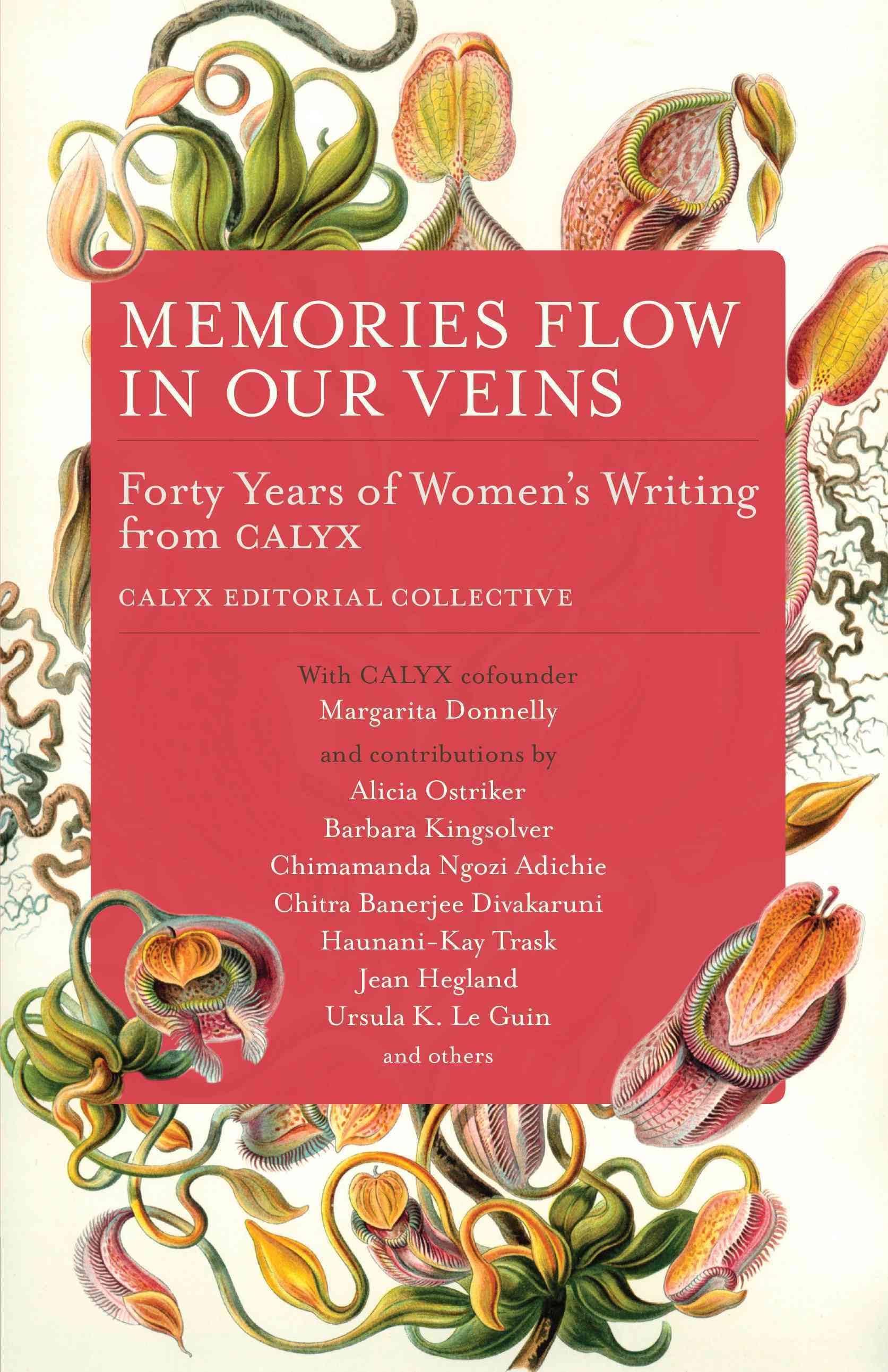 GOLD: Memories Flow in Our Veins, by CALYX Editorial Collective (Ooligan Press)
SILVER: Tongue of Fire: Emma Goldman, Public Womanhood, and the Sex Question, by Donna M. Kowal (SUNY Press)
BRONZE: The Frontline Generation: How We Served Post 9/11, by Marjorie K. Eastman (Longbow Six Publishing)
---
77. Writing/Publishing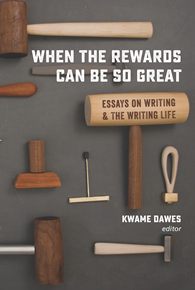 GOLD: When the Rewards can be So Great: Essays on Writing and the Writing Life, Edited by Kwame Dawes(Pacific University Press)
SILVER (tie): Making Literature Now, by Amy Hungerford (Stanford University Press)
The Sullen Art: Recording the Revolution in American Poetry, by David Ossman (University of Toledo Press)
BRONZE: Book Blueprint: How Any Entrepreneur Can Write an Awesome Book, by Jacqui Pretty (BookBaby)
---
78. Book/Author/Publisher Website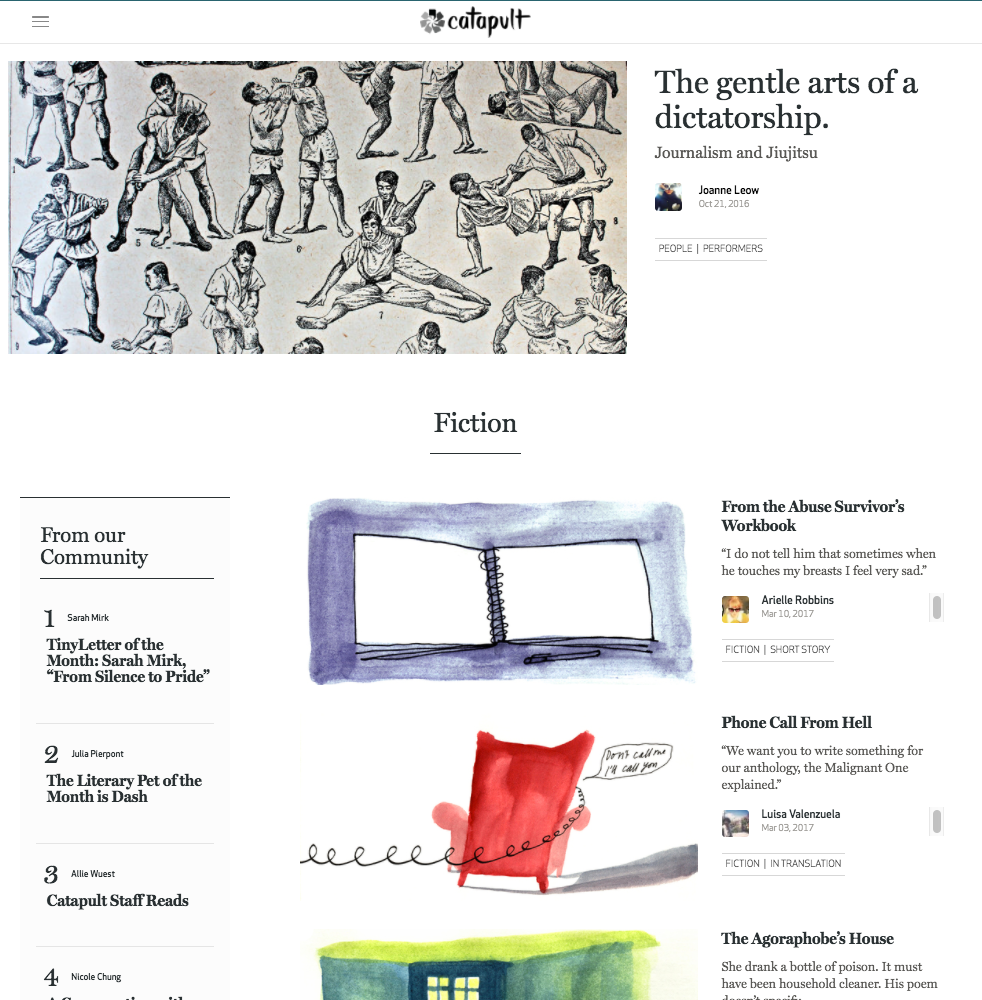 GOLD: catapult.co
SILVER: icebergpublishing.com
BRONZE: piperhoudini.com
---
79. Cover Design – Fiction
GOLD: Margaret the First, by Danielle Dutton (Catapult)
SILVER: Secrets of Men in a Lifeboat, by Todd R. Baker (Aqueous Books)
BRONZE (tie): Jerusalem Ablaze: Stories of Love and Other Obsessions, by Orlando Ortega-Medina (Cloud Lodge Books Ltd)
A Stolen Kiss, by Kelsey Keating (Swanifide Publishing)
---
80. Cover Design – Non-Fiction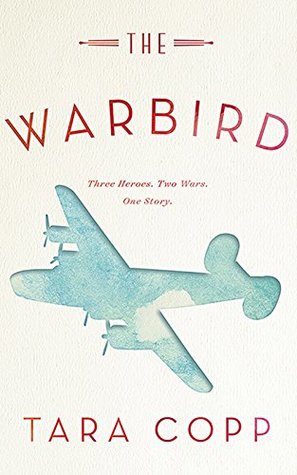 GOLD: The Warbird: Three Heroes. Two Wars. One Story, by Tara Copp (Squadron Books)
SILVER: The Voyager Record: A Transmission, by Anthony Michael Morena (Rose Metal Press)
BRONZE (tie): The Life and Times of the Great Danbury State Fair, by Gladys Stetson Leahy and John H. Stetson (Emerald Lake Books)
CrimeSong: True Crime Stories From Southern Murder Ballads, by Richard H. Underwood (Shadelandhouse Modern Press)
---
81. Cover Design – Non-Fiction Oversize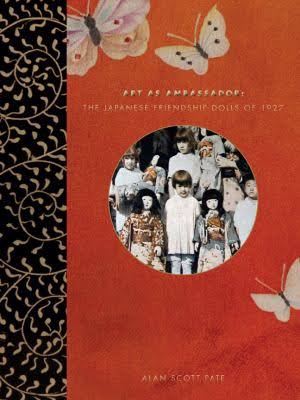 GOLD: Art as Ambassador: The Japanese Friendship Dolls of 1927, by Alan Scott Pate (Self-Published)
SILVER: Doctors of the Game: A History of the Golf Profession, by Billy Dettlaff (WJD Press)
BRONZE: With Gratitude, Johnny Carrabba: Celebrating 30 Years of Recipes, Stories and Family, by Johnny Carrabba (Johnny Carrabba Family of Restaurants)
---
82. Best First Book – Fiction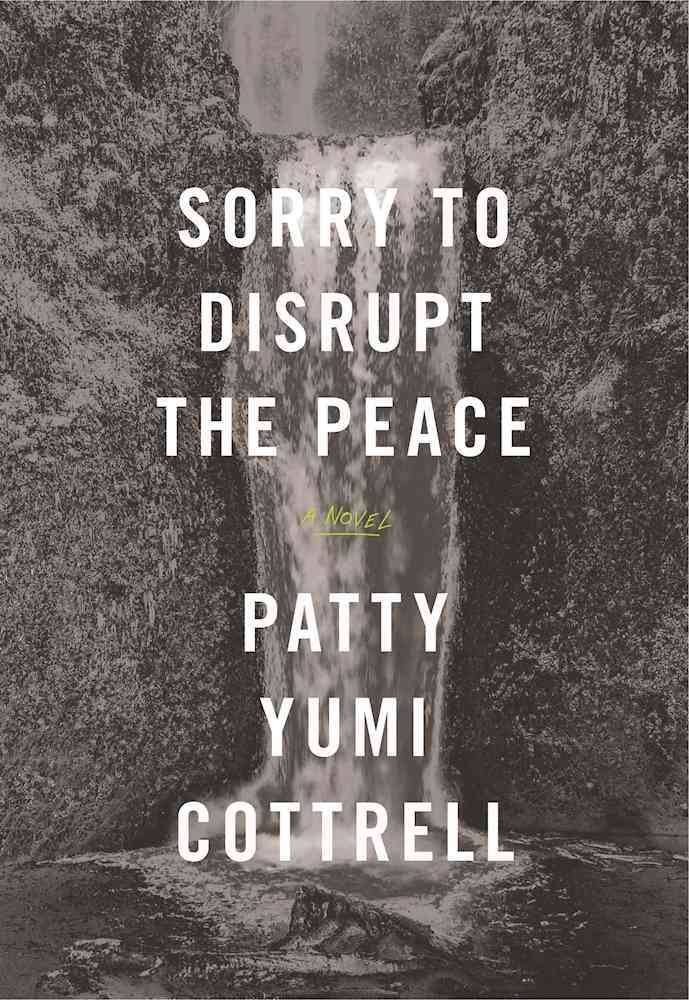 GOLD: Sorry To Disrupt The Peace, by Patty Yumi Cottrell (McSweeney's)
SILVER (tie): Swarm Theory, by Christine Rice (University of Hell Press)
The Velveteen Daughter, by Laurel Davis Huber (She Writes Press)
BRONZE (tie): Riding Shotgun, by Paul Schaefer (Beaver's Pond Press)
The Arts of Legerdemain as Taught by Ghosts, by Jim Naremore (Belle Lutte Press)
---
83. Best First Book – Non-Fiction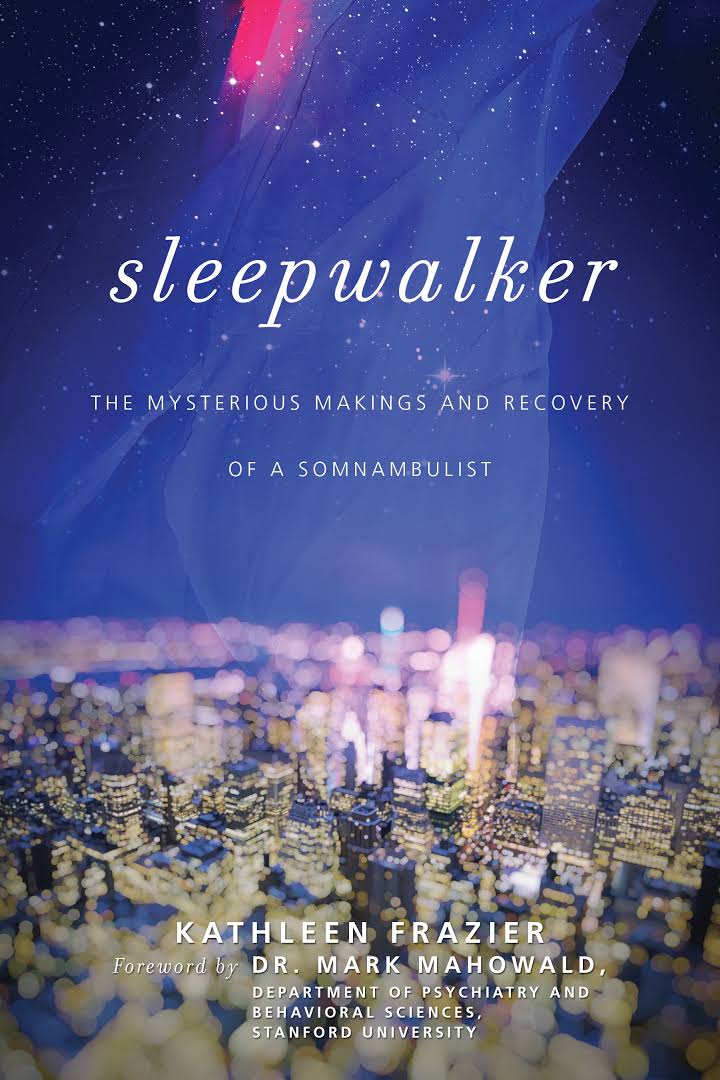 GOLD: Sleepwalker: The Mysterious Makings and Recovery of a Somnambulist, by Kathleen Frazier (Skyhorse Publishing)
SILVER (tie): Kubrick Red: A Memoir, by Simon Roy; translated by Jacob Homel (Anvil Press)
First Tie Your Camel, Then Trust in God: An American Feminist in the Arab World, by Chivvis Moore (Northloop Books)
BRONZE (tie): The Beatin' Path - a lyrical guide to lucid evolution, by John B. Lane (Global Arts Ltd)
Fat Chick Goes AWOL: 2,600 Miles in an Armchair on Wheels (with a 600-Mile Detour on Foot), by Anna Mitchell (TCBF Press)
---
Comments
---